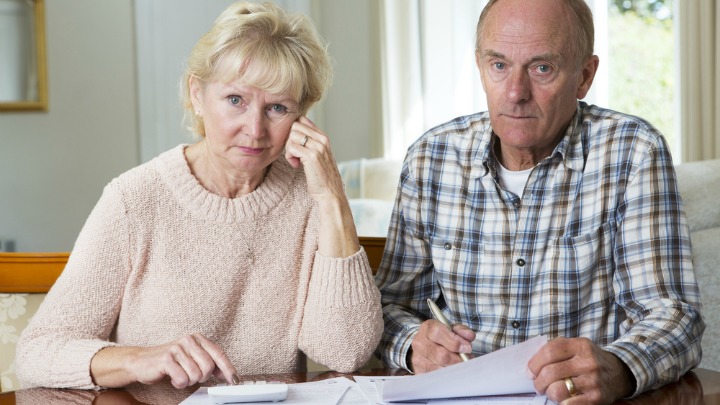 A new warning has been issued to pensioners and anyone nearing retirement ahead of drastic changes to the pension, which are set to takeover in less than six months.
Financial experts say the changes will affect nearly 500,000 people, but they're worried many seniors don't understand just how much they will be affected.
It's estimated the new pension rules will see 170,000 people receive a higher pension, while about 300,000 will receive less — some of them losing their pension completely.
It's a devastating blow to thousands of Aussie seniors who rely on their pension payments to get by and who are already struggling to make ends meet.
AMP financial adviser Darren James told News Corp many pensioners are't even aware of the changes heading their way.
"But it is happening. A lot of people, I suspect, aren't aware that it's happening and don't know how they're impacted," he says.
From January 2017 the threshold at which a homeowner couple stops receiving a part pension will drop from $1.18 million to $823,000, and for a single it drops from $792,000 to $547,000.
However, the lower threshold — below which a full pension gets paid — rises from $296,500 to $375,000 for couples and from $209,000 to $250,000 for singles, reports News Corp.
This is a huge margin that will see many pensioners worse off and begs the question – what was the government thinking?
It was difficult to get either party to commit to properly supporting seniors during the recent election campaign, so is this just another sign that our pensioners are being left behind?
James says anyone eligible for the pension should try to make the most of it before the changes come in.
If you're planning on any renovations or changes to your house, he says it's best to do it sooner rather than later.
"If that's going to be happening in the next couple of years, think about bringing it forward and doing it before January," he said.
In what could be the cruelest blow of them all, Planning for Prosperity senior adviser Bob Budreika says the biggest hit will be on couples when one partner dies and the survivor loses their pension.
"The numbers are quite staggering what they will lose — be aware of what the implications are in a relationship," he told News Corp.
He also said the changes will hurt some people more than they realise. "Homeowner couples with $823,000 of assessable assets could see their incomes reduce by $13,523.90 per year."
"Single homeowners could see theirs reduce by $9,402.90 per year. People who have been relying on this income will need to find an additional source."
People are being asked to share the message with anyone they think might be affected by the changes.
Where you aware of these changes to the pension? Will you be affected? Does more need to be done to protect our seniors?
Comments