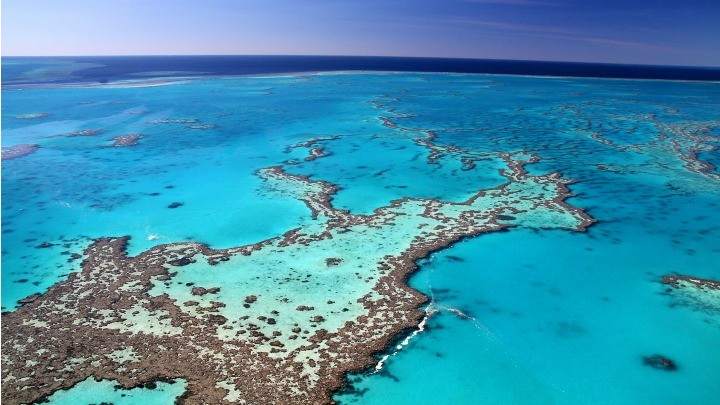 He's a leader in natural history and provides some of the most compelling documentaries on the topic, so when Sir David Attenborough says coral bleaching is a "grave danger" for Australia's Great Barrier Reef, you might want to stop and listen.
It's been 60-odd years since Sir David last visited the Great Barrier Reef, but his latest documentary sees him travels to great depths to find out why the reef is in such distress. What he discovered was that the reef has lost half its coral cover in that time, and he fears the impacts of global warming and coral bleaching.
Sir David visited Lizard Island, Osprey Reef, Raine Island, Heron Island and Lady Elliott Island to film the series, and he says the most severe bleaching had been observed between Cape York and Cooktown on the far northern part of the Great Barrier Reef.
He says this issue is a global one.
"The twin perils brought by climate change, an increase in the temperature of the ocean and in its acidity threaten its very existence," Sir David said. "If they continue to rise the present rate the reefs will be gone within decades, and that will be a global catastrophe."
It's an issue that is well-known, and yet Attenborough has questioned just how much humanity cares.
When Sir David first visited the reef, tourism would have been almost non-existent, but the Great Barrier Reef is now one of the biggest tourism draw cards in the world, with more than . According to the Great Barrier Reef Marine Park Authority, the number of visitors for coral viewing activities and scenic flights continues to grow. The Great Barrier Reef is also one of the seven natural wonders.
"Do we really care so little about the earth on which we live that we don't wish to protect one if its greatest wonders from the consequences of our behaviour," Sir David asks.
What are your thoughts on climate change? Do you have concerns for the future of the Great Barrier Reef?
Comments