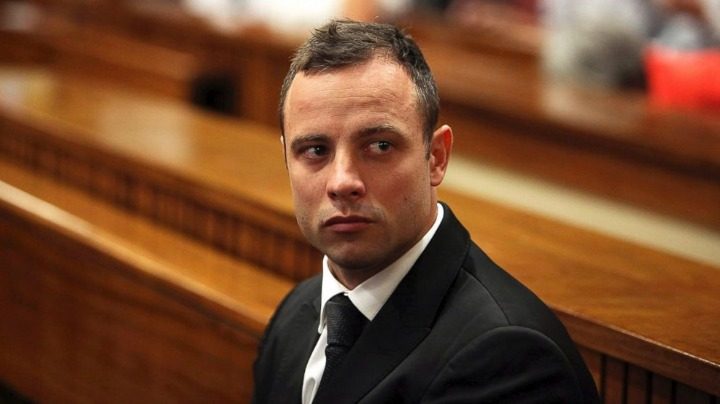 Oscar Pistorius may have returned to his small, single cell for up to 22 hours a day at Pretoria's Kgosi Mampuru II prison a fortnight ago but according to sources, he's made demands to the prison bosses to make his stay more comfortable with special privileges.
According to sources, his living conditions at the facility are far more comfortable and secure than most of the jail's 7,000 inmates especially after some renovations that were made at his request.
Oscar has been given a specially equipped bathroom as well as a new mattress after he complained that the previous one was not comfortable for him, reports Daily Mail.
While other inmates would have to eat what everyone else does, Oscar gets to actually cook his own food, citing fears that he would be poisoned as the reason for this privilege.
It may have been the same place where he stayed during his sentence for Reeva's manslaughter but his privileges seem to keep on increasing.
Reeva's family is crushed. Not only has Oscar's demands in jail have been met, now, state lawyers have also reluctantly decided not to challenge the shamed sprinter's lenient punishment even though it means he could be a free man in just one year.
The family is happy that Oscar's legal troubles may now finally over – adding: "It is good news – I am pleased that Gerrie Nel has finally drawn a line under this. It would have been risky for him to take this any further – I think everyone needs to move on now."
Prosecutor Gerrie Nel, had campaigned for Pistorius to serve the minimum 15 year sentence for the 2013 murder of his girlfriend Reeva Steenkamp.
But Judge Thokozile Masipa decided to impose less than half of that on the athlete she described as 'broken'.
Apparently, Oscar provoked sympathy during his sentencing hearing when he removed his prosthetic legs in court.
Her decision prompted an international backlash and a flurry of unflattering memes on social media and accusations that Pistorius' fame and 'white privilege' had bought him special treatment compared to black and poor offenders.
Reeva's father, Barry, who is ill, had wept before the judge as he described how the murder of his daughter had ruined his life and health and asked her to 'make Oscar pay for what he did'.
But in an hour long judgment, the judge finally told the court that she had found 'compelling reasons' to set aside the public hostility towards the one-time sporting legend – and the 'misperceptions' of the
Steenkamp family said that Reeva's murder had been anything other than a tragic accident.
"Public opinion may be loud and persistent but it can play no role in the decision of this court," she told the packed hearing.
Do you think it's fair that any inmate gets special treatment?
Comments