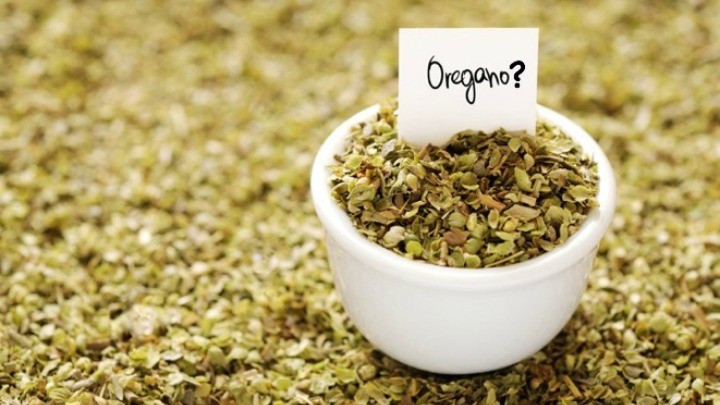 If you buy chopped oregano leaves to add a little flavour to your meals, consumer advocacy group Choice warns that you might be using something else entirely.
Laboratory tests revealed that seven out of 12 of the most popular oregano products are made of only 50 per cent oregano leaves and were using olive and sumac leaves to fill out the product.
Sydney Morning Herald reports that the worst offender of this was Master of Spice, containing only 10 per cent oregano, Hoyt's was second containing 11 per cent and Aldi's Stonemill, contained 26 per cent. Spice & Co and Menora's products were a third oregano, Spencers contained 40 per cent and G Fresh was found to be 50 per cent oregano. What is of most concern is that all packages have listed oregano as the only ingredient.
"It is unclear why the adulteration occurred, but the fact is you shouldn't require a lab test to tell you what herb you're actually buying. You should be able to trust a product labelled 'oregano', is actually oregano," said spokesman of Choice, Tom Godfrey.
The Master of Spices product identifies no other ingredients with it's label stating, "Ingredients: Oregano rubbed" but does go on to say "May contain traces of nuts, gluten and sesame seeds". It is declared to be "Packed in Australia", however there is no specification of which country the herbs were actually sourced from.
Hoyt's, sold at Woolworths and Coles, has a label claiming "All natural" and "finest quality" and also says the product is "packed and processed in Australia from imported products".
Mr Godfrey says Choice is confident suppliers of the products were not aware of the issue. "We're pretty certain the suppliers of the seven products didn't know either their product was tainted, so there's no suggestions from us that they knowingly deceived consumers," he said.
Even so, Choice have referred findings from these tests to the Australian Competition and Consumer Commission, claiming that the products have breached Australian Consumer Laws. "There is clearly a major problem in the oregano supply chain in Australia, which also raises the question about other herbs and spices entering the Australian market."
Since the findings Aldi have pulled the product form their shelves and are offering a full refund to shoppers. A spokeswoman of Aldi told SMH they became aware between January 2015 and March 2016 that the product did not meet specifications.
"We have given customers the opportunity to receive a full refund by returning the product to an Aldi store by 31 May, 2016," she said.
"We are working with our suppliers to ensure that this product contains 100 per cent oregano before it is back on shelves."
SMH reports that these findings come off the back of similar issues with herbs in the United Kingdom and other instances of mislabelling products in Australia. Recently coconut milk was pulled from shelves for containing cows milk which was not identified on the label.
Do you use chopped oregano?
Comments