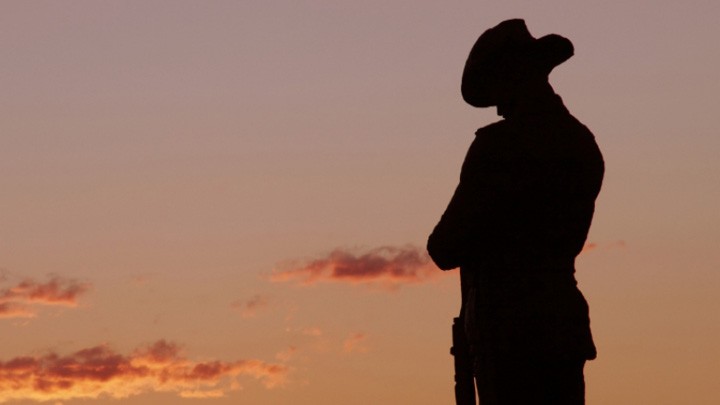 Anzac Day is a day for remembering the sacrifices of our soldiers, past and present, who protected our country and livelihood. But it seems one of Australia's biggest dawn services will leave some attendees in the dark after it was revealed the running costs of the Currumbin dawn service have gotten out of hand.
However it's not necessarily a bad thing: the decision to downsize the popular service on Queensland's southern Gold Coast has been made so the money can instead be given to veterans.
The Currumbin Palm Beach subbranch of the RSL's remembrance event is televised worldwide and attracts 35,000 people last year, costing the RSL $240,000.
To help ease the financial burden so more money can go into support services for men and women who have served our country, the RSL has set up an online mycause.com.au fundraising page, reports the Gold Coast Bulletin.
So far it has raised more than $5,000, however is hoping to receive the target of $15,000
RSL spokeswoman Laura Prout said, "We believe in the importance of remembrance and don't want to stop the service but the veterans' welfare is paramount".
"We have committed to running the dawn service as always but in future years plan to cut it back so it's not as big".
The exorbitant costs come from big screens, speakers, PA systems and security, but already, ahead of the service later this month, cost-saving measures have begun to reduce the size of the service.
In a video on the mycause fundraising page, veteran Sergeant Simon Jones said, "Large numbers are returning with either psychological or physical wounds. Sadly the number of contemporary veteran suicides is at an all-time high.
"Currumbin RSL desperately wants to reallocate some of the funds spent on future Anzac Day events to these services but they can't do it without your help.
"Support us to support them … and help keep the Anzac spirit alive this year and for many more years to come."
You can donate here.
Would you support or discourage something like this happening to your local dawn service?
Comments