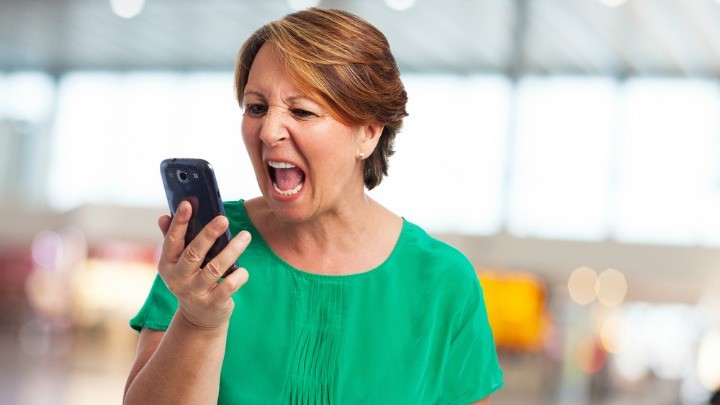 It's no secret that the state of customer service in Australia has seen better days.
These days, largely thanks to social media, we hear countless stories about customers being ignored, dismissed, or treated with outright rudeness by retail staff and hospitality workers.
Now, a small business in the UK has answered all of our prayers and come up with a way for customers to give anonymous and immediate feedback to a business.
The company developed a program called TruRating, which works with EFTPOS machines.
When you pay your bill you will be prompted to give a rating judging your customer experience and best of all the sales assistant or restaurant worker won't be able to see your answer.
This means customers can be as honest as they want without feeling uncomfortable about the person of the other side of the till seeing what you're saying about them.
The program has five core questions that are suited to different industries.
For restaurants these questions revolve around food, value, service, atmosphere, and whether the customer would recommend the business.
You'll only ever be asked to answer one question at a time, so you don't have to worry about getting caught up trying to answer a heap of questions on your way out the door.
The program is already a hit in the UK, where customers feel like they're finally able to be brutally honest about their service experience without having to worry about being blacklisted for their opinion.
It's hoped that the program will help businesses understand where and how they can improve their customer service and create a better experience for people next time they visit.
The program is set to roll out in some Australian businesses over the coming months.
Would you use a ratings program like this? What's the worst customer service experience you've had? Do you tell staff if you're unhappy with the service?
Comments