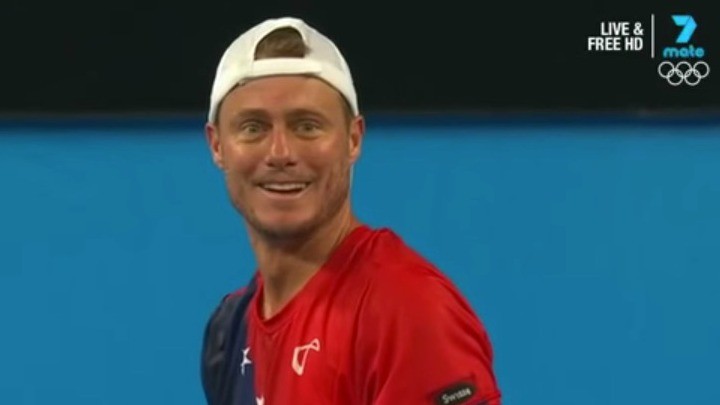 In a sport where high-profile brats make the press so often, it was so delightful to see a bit of good, old-fashioned sportsmanship on the court in the Hopman Cup.
Aussie legend Lleyton Hewitt was facing off against American tennis player Jack Sock during on Tuesday night when the umpire called the Australian's serve out.
As you can see in the video below, the American 23-year-old called across the court. "That's in if you want to challenge it"
Lleyton looked completely confused for a moment until Sock called out again – "Challenge it!"
The crowd, commentators and even the umpire all laughed in shock and confusion as Hewitt ordered the challenge. Sure enough, the ball was in and Hewitt won the game – then later the match.
Was Sock conscious of the fact this was the last time Hewitt, who is soon to retire, would play a night match of the Hopman Cup? Or was he simply being a good sport? Take a look and tell us what you think:
Either way the young player's actions were a far cry from those of Nick Kyrgios who was the least popular of the two player on the court in his match with Andy Murray, even thought it was a home crowd. The troubled player mouthed off at spectators who were heckling him, News Limited reports.
"Are you playing?", Kyrgios asked the spectator. "Do you want to come down here and play?
"You just sit in your comfy chair. You just sit in your comfy seat and watch."
Kyrgios regained his composure and went on to win the match, but has been roundly criticised on social media for losing his cool – again.
What do you make of Jack Sock's sportsmanship? Could tennis do with more of this?
Comments