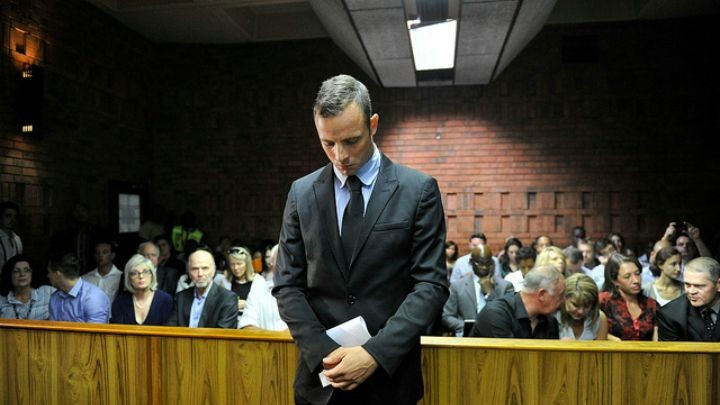 It's been over three years since Reeva Steenkamp was killed by her partner Oscar Pistorius, in a court case that shocked the world.
He was 26 and a successful dual Olympian and Paralympian, she was 29 and a beautiful model, both with the world at their feet. However it was turned upside down when Pistorius shot her through a locked bathroom door on Valentine's Day 2013.
Whether or not it was premeditated murder or just culpable homicide has been battled in South African courts for years. But a new appeal from Pistorius' legal team has just been quashed, meaning he will have to serve a minimum jail term of up to 15 years.
The world was shocked when the athlete was convicted of culpable homicide and was able to go home on house arrest. Later the verdict was overturned to murder, and overnight South Africa's Constitutional Court rejected Olympian Oscar Pistorius' right to appeal against his conviction.
"We can confirm that Oscar Pistorius' leave to appeal has been denied," National Prosecuting Authority spokesman Luvuyo Mfaku told Reuters on Thursday.
Anneliese Burgess, the Pistorius' family spokeswoman, said she would prepare a statement as soon as possible.
Pistorius faces a possible minimum 15-year jail sentence for the murder of his girlfriend, reports BBC.
It has been suggested Pistorius will find out his jail term on April 18.
Tell us: do you think this is right? Do you think Oscar Pistorius meant to kill Reeva or was it all a horrible accident?
Comments