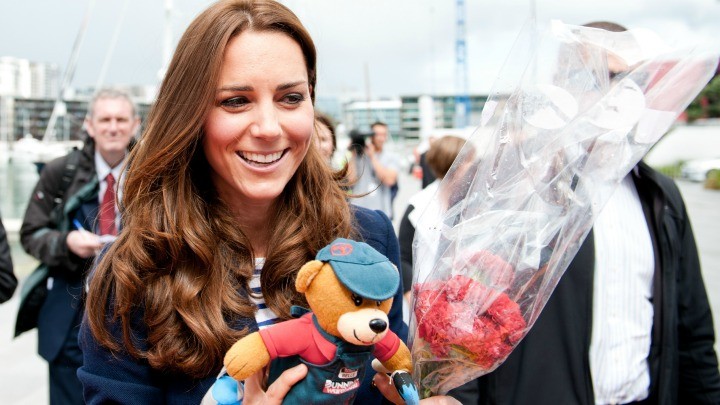 The Duchess of Cambridge has brought smiles to little faces, after visiting a children's charity for mental health in London overnight. It's the second visit to the Anna Freud Centre that Kate has made in recent months.
The duchess ironically tapped along to Queen's anthem We Will Rock You, playing a traditional African drum. She let her hair down, laughing heartily with children, and even helping make a baby giggle by pulling silly faces.
Wearing a festive Alexander McQueen dress in bright red, Kate also joined the children in making a Christmas collage, and gave them each warm hugs.
The Anna Freud Centre aims to improve the lives of children and young people living with mental health problems. It offers specialist treatment, training and research and has proven dear to the Duchess of Cambridge.
Do you think the Duchess seems more relaxed in public? Doesn't she look radiant?
Comments