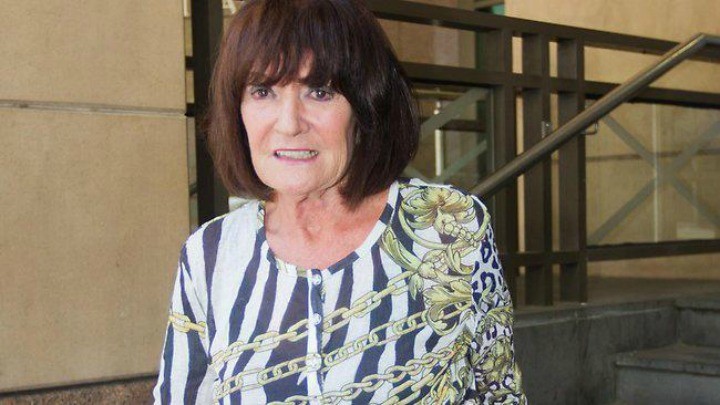 Nene King was one of the most influential women in Australian media throughout the 80s and 90s. Despite this, her life has spiralled out of control, reminding us that grief can have devastating impacts.
Nene's husband, Pat Bowring, was taken by a shark during a diving incident in 1996. In that same five week period, Nene's father also passed away.
Since then, Nene has struggled with drugs, nearly lost her home, and is currently embroiled in a legal battle with a man who she claims stole $40 000 from her savings.
The 73-year-old former editor of Womans Day and Womens Weekly faced court in Melbourne this week, saying she "went off the rails" following the death of her husband and father.
"I got depressed", Nene told the court when describing her battles with ice and marijuana. "I tried to sabotage my own life. I didn't care".
Despite once being named as the richest woman in Australian publishing, Nene lived as a recluse until the early 2000s. It was around then she met Colin Hahne, who Nene accuses of taking her savings.
"I was spending money, I was paying the bills. I bought a $6000 watch for Colin", Nene said when addressing the court. "I was sort of looking for something to make me feel happy".
Nene alleges Colin withdrew over $40 000 from her savings, and that she was later forced to take out another mortgage on her home.
Nene also described how she suffered from depression and post-traumatic stress disorder. "I was very, very, very unhappy", she said. "I saw psychiatrists".
This troubling fall from grace has left many former readers of Womans Day and the Womens Weekly shaking their heads.
"Nene's magazines used to offer such great advice", wrote one Facebook user. "It's a shame she didn't spot the signs and protect her own mental health earlier on".
Whilst another person added online, "Sounds like Nene really needed help to cope with the deaths in her family. It's so sad how grief can make people self-destruct".
Are you shocked by Nene King's personal circumstances? Have you struggled to deal with the loss of a loved one? Do you believe grief impacts people differently?
Comments