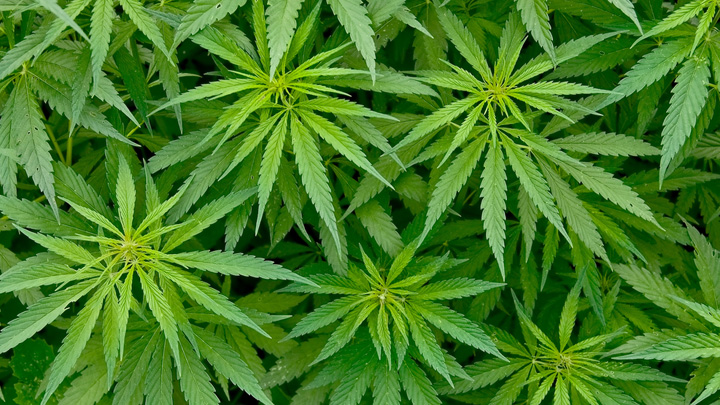 After months of speculation and discussions within Government, there has finally been an announcement about legalising medical cannabis.
Yesterday, Health Minister Sussan Ley said the Turnbull government will introduce a national scheme to legalise medicinal cannabis by licensing growers next year, meaning there could be an entirely new local industry.
Ms Ley said the government had drafted legislation to establish a single scheme for growers in all states and territories, and it would be introduced in Parliament's first sitting fortnight next year.
The delay on the legislation, which was hoped to be introduced before the end of the year, is to allow states to have input.
"They have their own legislation around narcotics and law enforcement and they are key players so we need to consult with them," she said, reports the ABC.
The push for the decriminalisation of marijuana for the terminally ill has been driven by families around Australia who have either found reprieve through trials or other means.
Ms Ley said the Federal Government must be careful to adhere to international conventions around narcotics.
"We as the Federal Government, need to be able to say where marijuana is grown, identify what happens to the crop, and account for it in the same way we do for opium poppies in Tasmania," she said.
It was also revealed that each state must deal with its own law enforcement issues surrounding marijuana.
So why have the Government finally decided to make this landmark decision? "There are key trials happening in NSW and the point is that we need to have the evidence base to list medicinal cannabis for a range of different conditions," Ms Ley said.
"I am confident creating one single, nationally-consistent cultivation scheme, rather than eight individual arrangements, will not only help speed up the legislative process, but ultimately access to medicinal cannabis products as well," Ms Ley said.
Fairfax reports Greens leader Richard Di Natale said that the announcement was a "missed opportunity" because it dealt only with cultivation of medical marijuana, without addressing patients' access.
"Doctors should be able to prescribe cannabis and patients should be able to collect it from the pharmacy, like any other medication," he said.
He also expressed disappointment that the government would take action in 2015, saying "An announcement to do half the job at some time in the never-never is a huge disappointment for those people who are suffering and need urgent access to effective medication," Senator Di Natale said.
"The Turnbull government is condemning users of medicinal cannabis to another Christmas as criminals".
For the meantime, it is illegal to grow and import most medicinal cannabis products, leading desperation from some patients who have no other choice but to buy them from the black market and run the risk of prosecution for drug use and possession. Some already have.
Tell us, what do you think about this announcement? 
Comments