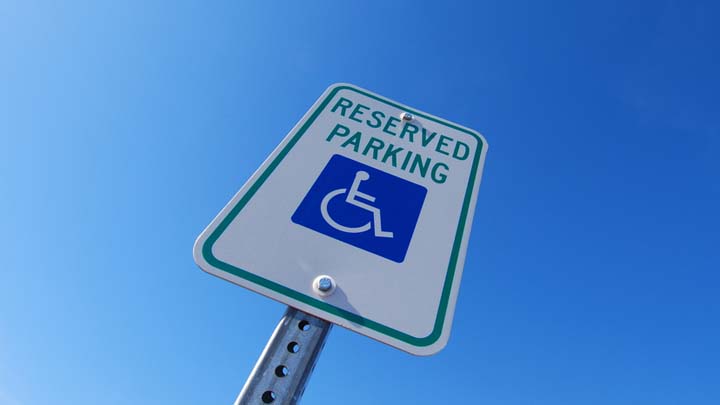 Justine was shopping with her daughter when she came back to a very hurtful letter on her windshield. No, it wasn't a passive aggressive message about her parking ability or even just a flyer for a business – it was a note that read "Did you forget your wheelchair???"
You see, Justine Van Den Borne has MS, and it was the first day she had been able to walk unaided. She had every right to park in the disabled carpark but not everyone else felt the same way, despite displaying her permit.
She shared a photo of the note on Facebook, along with a message to the faceless stranger.
"To person that left this on my car last week at Mitcham Shopping Centre- I was diagnosed with Multiple Sclerosis when I was 35. Not just MS but the worst one that never goes away and is slowly crippling my life. My kids have had to deal with things that kids shouldn't ever have to deal with and all of our futures are forever changed. On the day you saw me I was having a good day, I was walking with my daughter unaided having a nice day. Thank you for ruining that. You made me feel like people were looking at me, the exact way I feel when I can't walk properly. I am sick of people like yourself abusing me on my good days for using a facility I am entitled to. A disability doesn't always mean a person has to be wheelchair bound but lucky for you I one day will be. Right now my focus is to walk into my best friends wedding next September and not have to be pushed. I will be 42. Before you ruin another persons day remember you don't know everything and just because you can't see it it doesn't mean a person isn't struggling to put one foot in front of the other"
Since the message was first posted to Facebook last week, it's received 125,000 likes and more than 22,600 shares.
Justine raises a good point about invisible disabilities and why it's so important not to judge someone for looking OK. Sometimes, there are people doing the wrong thing and using disabled parks but unless it directly affects you, it should be left alone.
Ms Van Den Borne spoke to The Age and said that sadly these notes and the abuse happens all the time. "Because of my age, they look at me, and automatically presume I'm doing the wrong thing. But actually I can't carry my own shopping, can't walk long distance, I have the bladder of an 80-year-old."Last week, it happened three days in a row, at three different shopping centres, she says.
On The Project last night, she said that getting a disability priority parking badge is a actually rigorous process and not given to anyone. If you lose it, you have to sign a stat dec saying that you didn't give it to someone else. She also said that she knows some people think they're truly doing the right thing but there should be more information about the different disabilities out there.
"It's difficult, every day it gets a little bit harder," she told The Age. "I can't do zips up, can't do buttons up, probably won't able to drive soon and lose a bit more independence, unfortunately."
"I didn't want people to feel sorry for me, but just to understand everyone and their own story. You can't judge a book by its cover".
Tell us, do you think more should be done to spread awareness of various disabilities? 
Comments