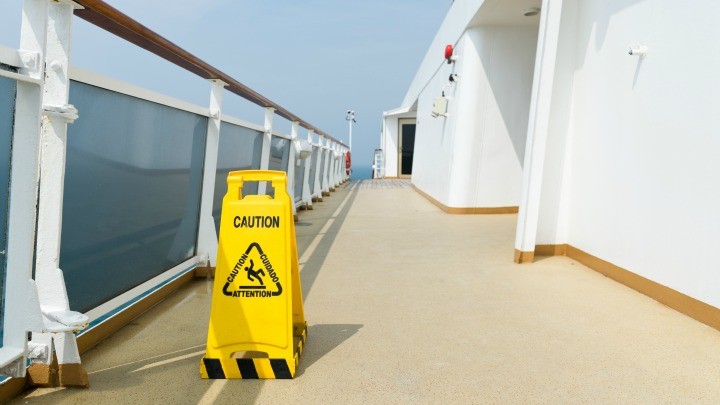 There have been multiple reports of cruise ship tragedies this week, and these startling events have left some passengers calling for additional safety protocols. Please note this article contains content which may be distressing for some readers.
On board a recent cruise throughout Miami, passenger Matt Davis was disturbed to find blood pouring out of an elevator. The graphic amount of blood was left sheeting down elevator doors and walls, following a tragic accident which left a 66-year-old crew member dead.
Jose Opazo had been performing electrical work in the elevator shaft before an accident occurred. The exact circumstances leading to his death are still under police investigation. It took 45 minutes for the scene to be cordoned-off from passengers.
"I'd describe it as the nightmare after Christmas", the passenger Matt Davis said. "To look and see the elevator with blood coming down like a sheet, and not stopping. It was a real-life scene of The Shining".
Mr Davis and his family have been offered just three counselling sessions free of charge, to help deal with their heartbreaking discovery. This is despite the company involved, Carnival Cruises, having a market valuation of $59 billion.
Other people have questioned the cruise liner's safety protocols, with one Facebook user writing online, "accidents like this reiterate the importance of locking out equipment while it's being inspected or repaired". Whilst another added, "it sounds like there could be multiple OSHA violations".
Meanwhile in Australia, the family of a Brisbane boy who fell from a ship gangway are suing Carnival Cruises. William Lawson was four years old when he reportedly "slipped or tripped" on the Dawn Princess, falling 5 metres onto the concrete dock below.
William fractured his skull, and although he survived, delayed brain damage is still a possibility. His family are claiming that the gangway handrail was "too high" above a child's height, to prevent them from falling. The family is seeking damages and want safety measures improved.
With further reports of widespread food poisoning aboard P&O Cruises, and other passengers falling from dangerous heights, all this begs the question of whether enough is being done to safeguard passenger safety.
Do you think that cruise companies do enough to ensure passenger safety? Have you ever had a risky experience on board a cruise? Are some accidents simply unavoidable?
Comments