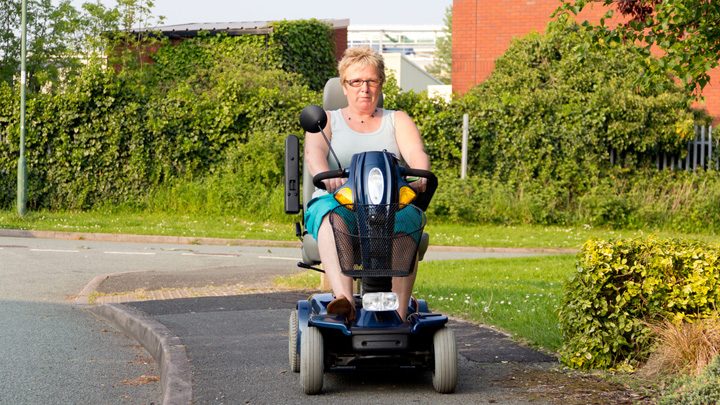 While you may or may not use a mobility scooter, you've definitely seen others using them, and potentially putting themselves at risk.
It's actually much more common than first thought, and doctors are now expressing concern at the growing number of cases where a mobility scooter has collided with cars, other pedestrians and footpaths.
It's prompted calls for helmets and other protective measures to be considered.
At least 230,000 Australians use motorised wheelchairs that can travel at up to 10km/h and Dr Edward Gibson studied how many people had landed in South Australian hospitals because of them.
SMH reports Dr Gibson's audit found that, between 2010 and 2015, 81 patients had been injured by mobility scooters in some way, including 12 people who were not riding them but got were involved in accidents with them.
So why is this happening? Dr Gibson says some may have lost their balance on a rocky path and tipped it over and some may have suffered a heart problem which caused them to lose control and crash into a stationary object.
Every state and territory has a different law for scooters but QLD is the only state that requires registration. And while scooters are not meant to exceed speeds of 10km/h, Dr Gibson said some of them which weigh 100-150 kilograms may be going faster than that.
He also highlighted how there is no training on how to use a scooter further than point of purchase, and no assessment of need.
Dr Gibson said "There are a few areas at the policy level that could be improved".
"Having good access to them is important but … the safety issues need to be managed and could be managed better".
What do you think? Have you seen incidents involving mobility scooters?
Comments