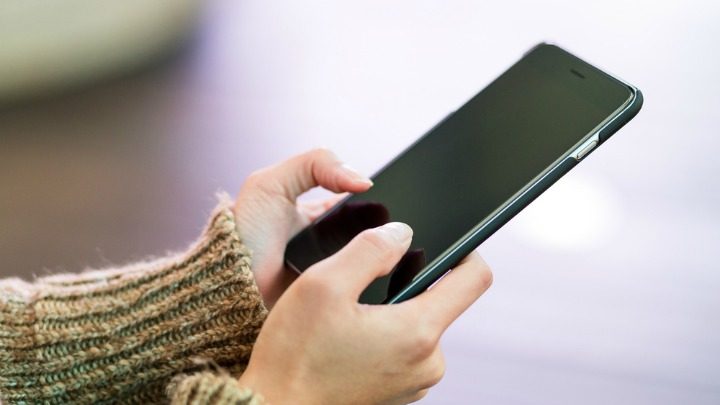 Women's safety in India has drawn worldwide attention following reports of gang rapes and other forms of crime against women. According to government statistics, there were more than 330,000 reported cases of violence against women in 2014 alone, and that's a 9 per cent increase from the previous year.
Last year, India's minister for women and child development, Maneka Gandhi, pushed for mandated panic buttons on mobile phones and this week, the country's telecommunications ministry has announced something new — all mobile phones sold in India will be required to have a panic button as part of an effort to enhance safety for women.
According to Bloomberg, the mandate requires handset manufacturers to implement an emergency feature that could be activated by holding down the numbers 5 or 9 on a keypad and smartphone makers will have to introduce a new button or feature to send emergency alerts. The function will be mandatory on all phones by January 1st, 2017, while GPS navigation systems will be mandatory on all devices by 2018.
"Technology is solely meant to make human life better and what better than using it for the security of women," Communications Minister Ravi Shankar Prasad said in a statement.
It has prompted some to question whether or not we need something similar in Australia.
There have been numerous cases in the media over the past few years of horrific crimes against women here in Australia and many women, both young and old, say they regularly feel wary when walking alone at night.
In fact, one in three Australian women have suffered physical abuse in their lifetime.
Some are calling for safety measures like this to be implemented here to ensure that women feel they can walk home without fearing they are in danger of being caught out with no help available.
There are already a few apps available to help keep women safe on the streets, but there are calls for more to be done.
'Companion' is in an easy app that lets you reach out to family, friends, or your public safety department to have them keep an eye on you as you travel late at night.
For Apple phones, click here to download.
For android phones like Samsung, LG, HTC, Sony, Motorolla, Huawei and others, click here to download.
This video shows you how it works…
What do you think of the government's move? Do you think this panic button will help decrease violence against women in India?
Comments