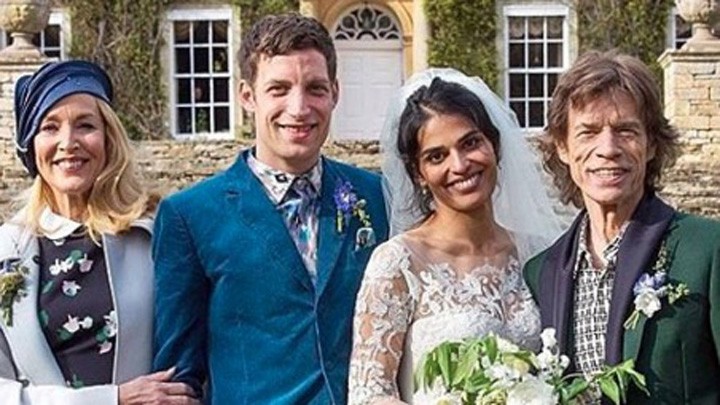 He's one of the world's biggest rock stars' sons and she's a beautiful artist from Birmingham. Overnight, at a star-studded bash, James Jagger and Anoushka Sharma married and they couldn't have looked happier.
There to celebrate the nuptials were the groom's parents Jerry Hall and Mick Jagger, as well as all of James' brothers and sisters, members of the Rolling Stones and new step dad Rupert Murdoch.
The couple were actually already officially married last September however decided to have a second ceremony with family, reports the Telegraph.
Anoushka met James while working at Jade Jagger's luxury jewellery shop in London, and have been together for over seven years.
The wedding comes just a couple of months after James attended his mother Jerry's wedding to media tycoon Rupert Murdoch, and shows just how supportive the entire Jagger/Hall family are.
On the topic of Murdoch and Jagger, both were seen smiling as they chatted with guests, but were not seen talking with each other.
Despite that, it seems Jerry and Mick are on good terms, as they smiled happily for an official family photo with their son and new daughter-in-law.
Take a look at the photos and tell us your thoughts.
James Jagger and wife Anoushka Sharma celebrate their marriage https://t.co/UfrPzUHEYt via @DailyMailCeleb @MarionuottoMo Jerry👀

— The Chippewa (@Evensong65) April 24, 2016
Happy wedding day!
James Jagger and wife Anoushka Sharma celebrate their marriage https://t.co/I1TB2wEDbk pic.twitter.com/FKrww8LiPC

— HIZUMI (@showgan14) April 24, 2016
Comments