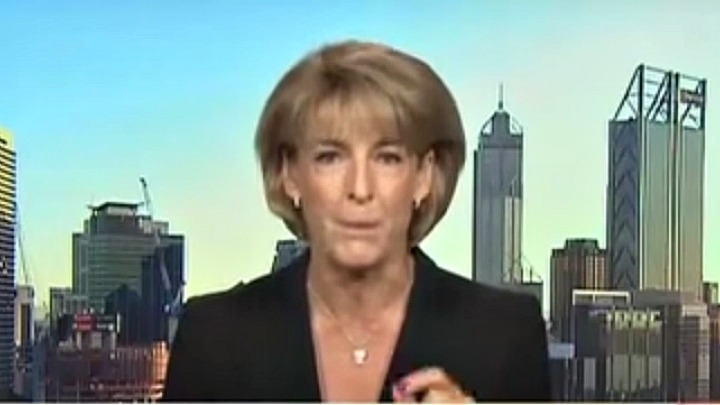 Senator Michaelia Cash has been slammed for comparing the struggles of poor people to… backpacking!
"I started with nothing. When I backpacked for three years, I practically had nothing," claimed Cash.
The senator made the comment on ABC's Kitchen Cabinet, after journalist Annabel Crabb asked whether people who are fortunate can understand issues faced by those in society who are poorer.
Ms Cash said, "I mean, there will always be some who are lucky enough to have wealthy parents, but, you know, the majority of people I know, they started with nothing and they worked really, really hard to make something of themselves,"
"So, you know, I think that you can empathise, and as a policymaker, that's why it's so important to go out and talk to people, get out of the Canberra bubble, get back to your home state, get out to the shopping centres, talk to people, because when you're talking to people, you begin to better understand the issues that they face," said Ms Cash whose father, George, is a former West Australian politician and President of the West Australian Legislative Council.
The Employment Minister explained she visited Israel, Egypt and Turkey during her travels after finishing university, reports Daily Mail.
Twitter erupted with angry comments:
Thanks to three years of backpacking, Michaelia understands the lives of the poor #KitchenCabinet

— Fiona Katauskas (@FionaKatauskas) June 16, 2016
Hard to imagine someone much more out of touch with ordinary Australians than Michaela Cash based on this interview #KitchenCabinet #Auspol

— Andrew Laird (@ReclaimAnglesea) June 16, 2016
Michaelia says she understands poor people because she once had to eat a lot of white rice on holiday. Or something. #KitchenCabinet

— Jason Whittaker (@thetowncrier) June 16, 2016
Ms Cash also discussed Prime Minister Malcolm Turnbull's upbringing in the interview where she said he is "a Prime Minister who started with nothing, who, through hard work and taking risks made something of himself and, in fact, has gone on to be very successful".
What do you think of Senator Michaelia Cash's comment? How does it make you feel?
Comments