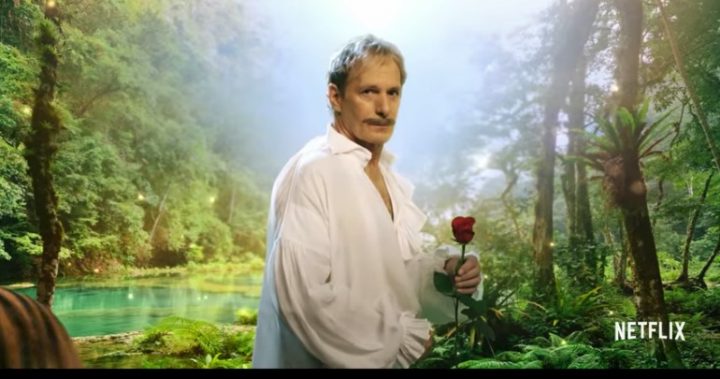 If you thought Michael Bolton was still the romantic crooner you knew in the 90s, think again!
The singer is back with a very special and hilarious message this Valentine's Day in the form of Michael Bolton's Big, Sexy Valentine's Day Special.
The show is airing on Netflix and showcases Bolton in all his filthy glory. Stepping away from his clean-cut image, Bolton is starring in the romantic special and dishing out advice on how to get in the mood.
"Tonight we're going to get all of you out there love making," he says. "So if you aren't love making already, you will be."
Declaring himself to be 'The World's Greatest Lover', Bolton pokes fun at his public persona and brings in a host of celebrity guests to help get his message across.
The show is already getting rave reviews with people loving his self-deprecating humour.
It's only airing on Netflix, meaning you'll have to sign up if you want to experience Bolton and his smutty jokes. Meanwhile though, the trailer gives an excellent sneak peak into this otherwise unknown side of the singer.
Are you a fan of Michael Bolton? Would you watch this or does the humour not appeal to you?
Comments