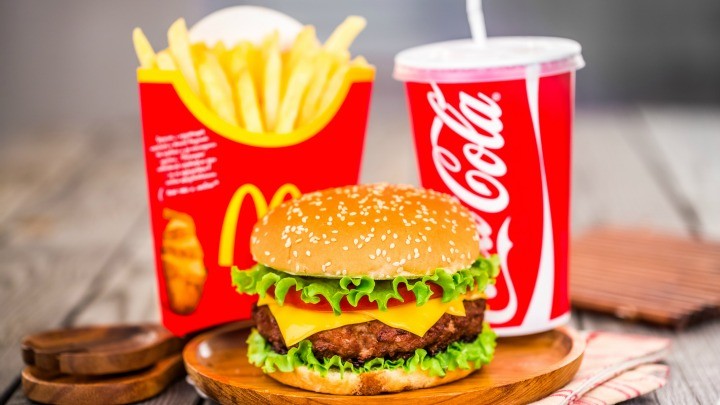 McDonald's is facing a global slump in sales, and lately it seems like they'll try anything to get customers back in-store. The company has released a flamboyant range of new menu items, but it remains to be seen whether these will improve profits in Australia and abroad.
With over 36,000 restaurants worldwide, McDonald'ss is still the biggest name in fast food. However, the golden arches lost their shine this year, with global profits falling by 15% and share prices plummeting.
The company fired its chief executive and instead promoted brand officer Steve Eastbrook, who has brought with him a range of new ideas. Since March, Eastbrook has overseen the rollout of all-day breakfast menus and Maccas home delivery.
In May, the 'very unMcDonalds' campaign was launched. This aims to give customers a premium selection of burger fillings, which are chosen on a touchscreen computer, and then served on a special bread-board.
In its latest effort this month, McDonald's has begun serving 'loaded fries' with guacamole and salsa, or bacon and cheese sauce. McDonalds in America has also announced it will soon offer 'fried mozzarella', which is essentially deep-fried cheese.
It's a lot to stomach, and Australians haven't been adoring the loaded fries so far. Facebook user Phillip Still wrote, "love my cheesy bacon fries, but Macca's effort is putrid". Whilst Kayla Trevare wrote online, "I tried these yesterday. Hardly any cheese and I wouldn't call it bacon. Won't be buying it again".
Will you be trying the new McDonalds menu? Do you think McDonalds is trying too hard to impress?
Marketing vs Reality #loadedfries @maccas @LifehackerAU @dethkon1 pic.twitter.com/Rc6XT3QyrQ

— Terry Lynch (@TerryJLynch) December 4, 2015
Attention Fried Cheese Lovers: McDonald's will now offer $1 mozzarella sticks nationwide https://t.co/qGdmZOk9Et pic.twitter.com/bc2ak3ScrC — BuzzFeed Food (@BuzzFeedFood) November 10, 2015
Comments