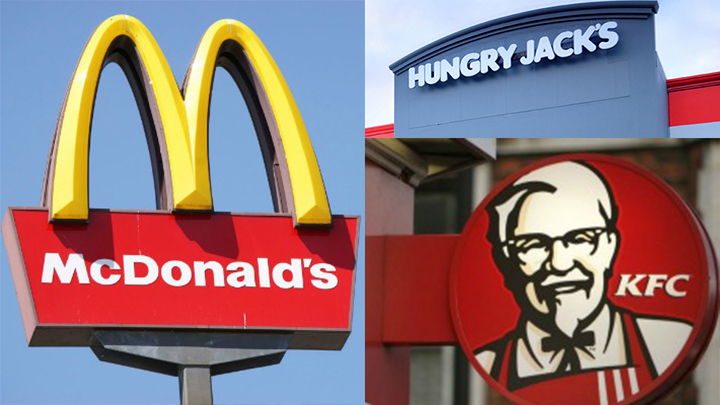 Fast food has always been a problem affecting obesity in children, but the outlets are now preying on the disadvantaged, and there is a study to prove it.
A recent study in South Australia has found that poorer schools are almost ten times more likely to have a fast food outlet built nearby than schools in higher socio-economic areas. Welfare agencies are demanding that zoning laws be tightened after the study of 459 schools found companies are targeting sites that are within easy walking distance of poorer schools. Previous international studies have linked obesity with disadvantaged children and access to fast food.
Some examples of fast food outlets near schools are:
McDonald's 200m and Hungry Jack's 150m from Salisbury Primary School;
Hungry Jack's 150m from Christies Beach High School;
McDonald's 900m from Para Hills High School;
Hungry Jack's 300m from Ingle Farm Primary School;
Hungry Jack's 500m from Hackham West Primary School; and
KFC and Hungry Jack's 300m from Playford International College.
Back in the 1990s, there was a similar situation that impacted the disadvantaged community when more pokies were introduced nearby.
Uniting Communities manager Mark Henley says, "I suggest that this research needs to be taken very seriously and some planning limits be set on the extent of fast food chain outlet exposure near schools. We know that obesity is a massive health risk in modern society. So far from being a 'nanny state', restriction of the number of fast food outlets will provide a healthier community and reducing future health costs."
The original article for this story appeared in The Advertiser here.
Do you think that fast-food outlets need to be more careful about where they build, so there isn't an added risk to the already high obesity epidemic?
Comments