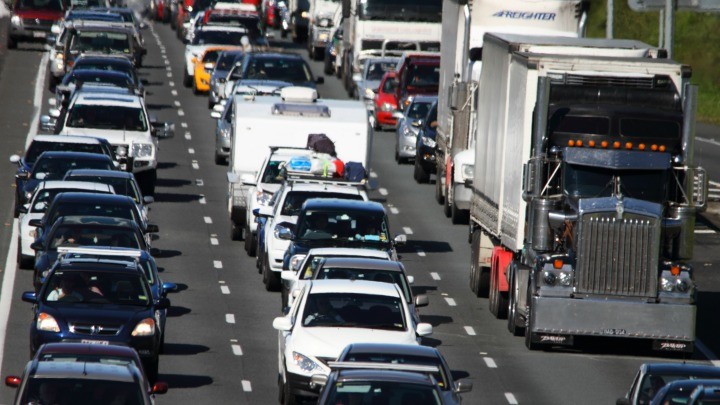 Toyota is Australia's top-selling car manufacturer, with its Corolla, Hilux and Camry models being some of the most popular vehicles sold last year.
Now the Japanese manufacturer has recalled over 98,000 Aussie RAV4 SUV cars due to a potentially fatal flaw in its seat belt design.
RAV4 vehicles built between August 2005 and November 2012 are affected by the recall, due to a "potential issue with both outboard seat belts of the second row seats".
"There is a possibility that, in the event of a high-speed frontal collision, the seat belt webbing could contact a portion of the metal seat cushion frame, become cut and separate", Toyota said in a statement.
A damaged seat belt may not securely hold a passenger, leaving them at risk of injury and even death. Worldwide, this design flaw affects over 2.8 million Toyota vehicles.
Toyota Austalia said its dealers will add a protective cover to the metal seat frame, which would reduce the risks involved.
However, due to the massive scale of this vehicle recall, Toyota anticipates that some car-owners will have to wait until June for repairs to be complete.
Specific owners of RAV4s should expect a letter advising them about the recall, and any repairs will be conducted free of charge. They will take about 1 hour.
It's cold comfort for some Toyota owners, who can't believe their seat belts have been flawed for years. As one Facebook user wrote, "so you're saying there's a chance it could have killed ya'll..?"
Is your car affected by the Toyota recall? How do you maintain your safety on the roads?
#Toyota recalls nearly 2.9 million of its #RAV4 SUV vehicles over a faulty seat-belt issuehttps://t.co/BvGgZZ15C2 pic.twitter.com/a6MqMWVxaO

— Way2 (@way2sms) February 18, 2016
Comments