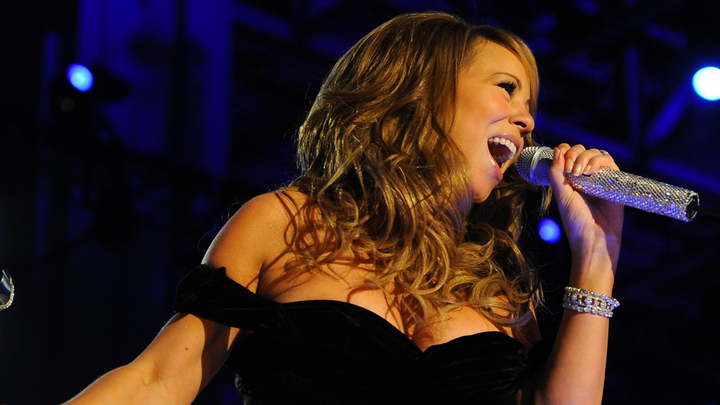 The idea of celebrities making demands is nothing new. There have been some pretty extravagant to the seemingly petty. Mariah Carey has had her fair share of demands over the years, but her most recent is one of the most interesting.
During a night on the town with fiancé James Packer, Mariah and her entourage visited Italy's famed Ristorante Aurora. Patrons didn't know that Mariah was coming, but before she entered Mariah's music started blasting through the restaurant.
One of the patrons told The New York Post "She literally had an entrance song". It wasn't just the one song either. The entire time that Mariah, James, and company stayed at the restaurant only her music was being played.
While having your music does seem a bit strange, it's by far not the weirdest thing that celebrities have demanded for their appearance.
Beyoncé has the request for her dressing room to be exactly 78 degrees, rose-scented candles, and there is not to be any Coca-Cola products or signage anywhere near her dressing room. Queen "Bee" has a contract with Pepsi that means she can't have anything to do with coke.
Sir Paul McCartney is all about the animal-free products and a lot of plants. There is to be no meat, leather, or animal based products in his dressing room but there should be One large arrangement of white Casablanca lilies with lots of foliage, One long stemmed arrangement of pale pink and white roses with lots of foliage, One arrangement of freesia, and six full and leafy floor plants, but they can't be trees.
While many gave Van Halen a hard time for the classic "only brown M&Ms" demand but years later it was discovered that it was a trick to make sure their demands for health and safety regulations for their crew were met. They had crew almost killed and started adding demands for their productions to be adhered to. They put the classic "only brown M&Ms" demand in so that when they arrived at the arena if the M&Ms were multi-coloured their safety demands probably weren't met.
Clever.
What are some of the other celebrity demands have you heard were extravagant?
Comments