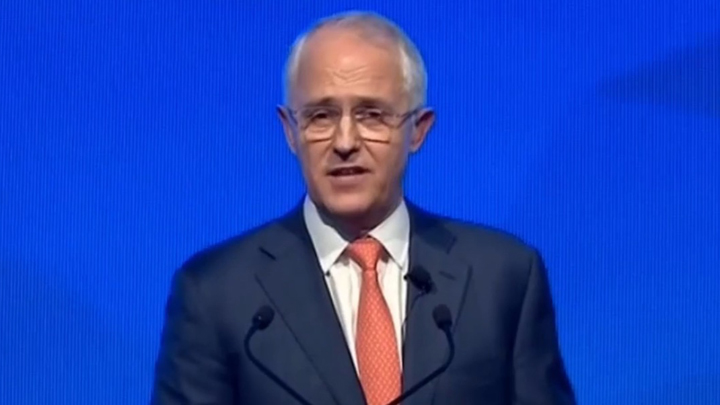 It's week 9 in the election campaign and still, neither candidate has discussed their plans for the aged pension, and in fact much to do with the aged population at all.
But Malcolm Turnbull has made a promise to the seniors of Australia, by way of a $50 million investment into their technical skills. That's right, the PM wants you to learn how to use a smartphone.
Only around 20 per cent of senior Australians own a smartphone, and senior Australians often say a lack of confidence and knowledge is one of the main reasons for not participating online.
Prime Minister Malcolm Turnbull said he wants to see a digital revolution in the country's libraries, CWA halls and retirement villages.
He said technology is not just about convenience, but giving older citizens a way to stay connected with their family and friends.
On Turnbull's website, it says the Turnbull Coalition Government is committed to ensuring senior Australians have the digital skills and knowledge to take advantage of new technology and stay connected with loved ones online.
"The Turnbull Coalition is committed to bridging this digital divide", it says.
They also have pledged to start an online safety strategy for senior Australians.
"The digital literacy strategy will complement existing programmes and draw on the expertise and knowledge of the community sector to develop an appropriate package of support to improve the digital literacy and safety of seniors online".
Part of the strategy may include smart device training, delivered in partnership with existing organisations, small technology grants for libraries, aged care facilities, retirement villages and community centres.
"The Turnbull Coalition is committed to supporting senior Australians and ensuring they have the skills to participate in our modern digital economy".
The PM launched his re-election campaign yesterday, and the above promise was just one of the many that were pledged.
He also said the Coalition would spend:
$73.

6 billion over the next four years for all Australian schools.

 

An additional $48 million for scholarships under the Smith Family's Learning for Life program

$31 million in programs to encourage more girls and women to study and work in science, technology, engineering and mathematics

$50 million Coalition strategy to assist seniors who want to improve their digital literacy skills

$192 million more in front line mental health services

$64 million commitment to crack down on the trafficking of illegal firearms 
Tell us, do you think the plan to give seniors better digital literacy is a good idea? Or should the money go elsewhere?
Comments