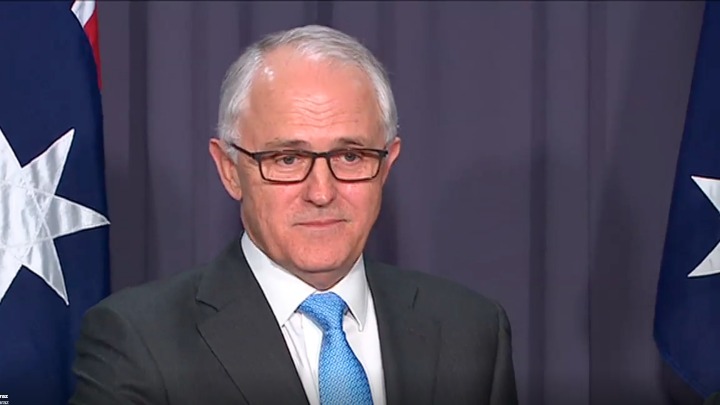 Prime Minister Malcolm Turnbull's message to Opposition Leader Bill Shorten was quite clear, and rather smug, as he rubbished away Mr Shorten's 'victory lap' speech.
The Prime Minister held a press conference yesterday to confirm that after winning the North Queensland seat of Herbert, he is able to claim a majority of 77 MPs, over the 68 MPs of Labour, in the 150-seat Lower House to form a Liberal government.
He was quite confident that this slender lead would be enough to confirm his mandate to implement priorities, saying, "It's the first time since 2004 that a government has been returned with a majority", and on the basis of an unofficial count, he was still "confident and optimistic" his lead would grow.
After what Bill Shorten described to be the "longest campaign in 50 years", having these results officially confirmed will allow the country to move ahead with some semblance of a government. However, Mr Turnbull was not going to let Bill Shorten disappear into the background quite easily. He had a one-line sledge to the Opposition Leader for doing a "victory lap" during the vote count, saying, "Mr Shorten's attempted victory lap might have misled you but we have actually won the election. That's the mandate. We have a majority in the House of Representatives."
The fight between the two parties has now become a running joke throughout the nation. There has been constant sledging and lies from both sides in the midst of all the election promises, and this latest display of smugness, coupled with his post-election speech, does raise the question – how nasty are we going to get with our politics?
Government MPs will meet in Canberra on Monday and Mr Turnbull is expected to announce his new ministry soon after. Whether he'll be as smug is yet to be seen.
David Sharaz of SBS News tweeted the following clip from the press conference:
.@TurnbullMalcolm's not so thinly veiled insult to @billshortenmp on his mandate. #auspol @SBSNewshttps://t.co/hcx76JnAFe

— David Sharaz (@DavidSharaz) July 13, 2016
What do you think: Should the Prime Minister have been more gracious about claiming election victory?
Comments