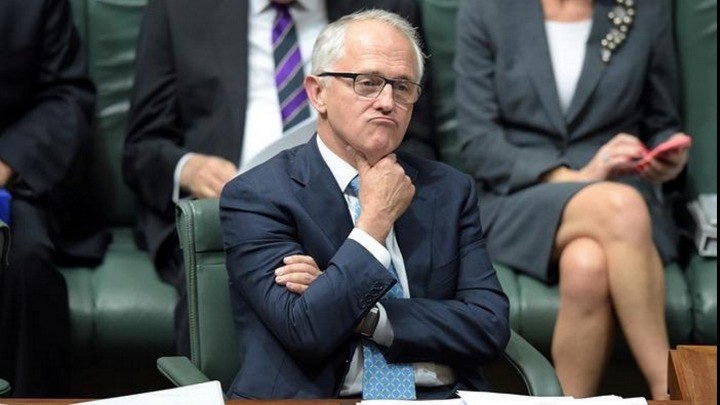 Prime Minister Malcolm Turnbull got a little more than he bargained for while visiting a Canberra suburb at the weekend.
The PM was meeting with locals and enjoying a chat with voters when an unassuming elderly lady approached him for a photo.
After fumbling with her phone for a few seconds the PM offered to take the picture for her.
"How can I take it with you and me together?" she asked, clearly not wanting to miss her opportunity.
The PM reportedly placed his arm around her and crouched down so they could both fit in the shot and kindly said "you watch, there you go," before taking the snap.
It was then the hilarious senior seized her moment.
"Thank you. I said 'I'm going to Canberra, I'm going to give Malcolm some advice'," she said.
"Good! What's the advice?" replied Turnbull earnestly leaning in hoping for some words of wisdom.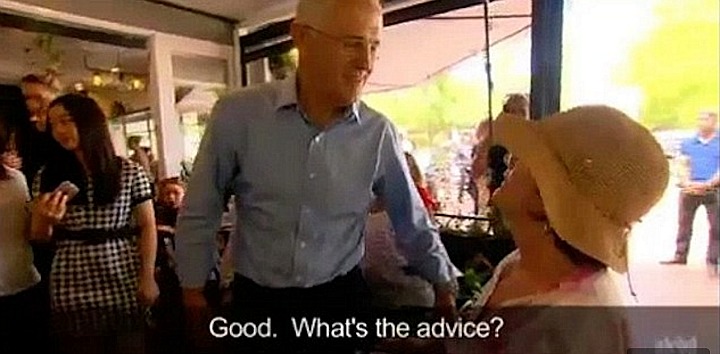 "Don't f**k it up," she told him bluntly.
Luckily the PM saw the funny side to the exchange and was able to have a laugh about it.
"Right, okay! That's very good advice," he said with a chuckle and a thumbs up.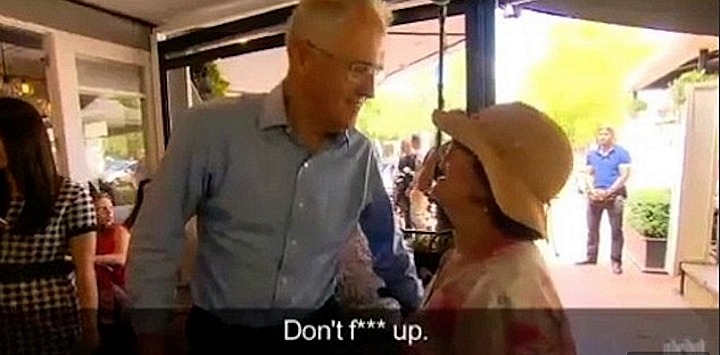 The news about the exchange quickly made the rounds on social media with many people applauding the woman for her harsh but true words.
What do you think about her advice? What would you say to the PM if you met him?
Comments