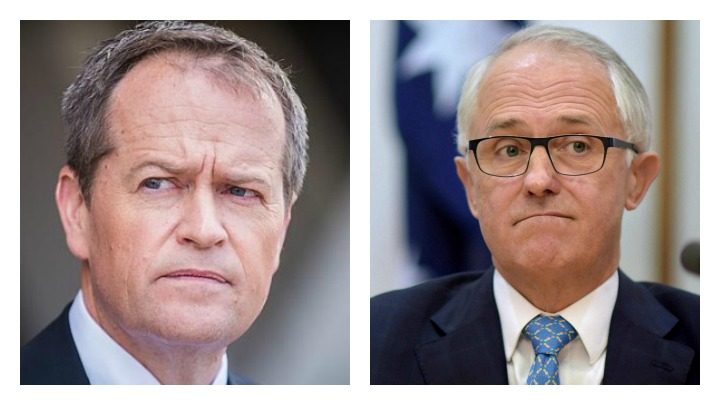 The Opposition has lashed out a Malcolm Turnbull for suggesting that baby boomer parents should help their children to buy houses since they can't afford it themselves.
Labor has accused the wealthy prime minister of being out of touch with everyday Australians, saying that unlike him, they can't afford to "shell out" a few hundred thousand dollars to buy their kids a house.
Mr Turnbull made the off-the-cuff remark in a radio interview with ABC host Jon Faine while they were talking about negative gearing and the high cost of housing.
"[Negative gearing's] created conflict with effectively the kids of your and my generation who can't get into the market and they're saying 'for goodness sake, you baby boomers, you just want everything and you're locking us out,' " Mr Faine said.
"Are your kids locked out of the housing market?" Mr Turnbull responded.
"Yes," said Mr Faine.
"Well you should shell out for them. You should support them, a wealthy man like you," Mr Turnbull told the radio host.
"That's what they say," Mr Faine responded, laughing.
"Yeah exactly, see you've got the solution in your own hands… you can provide a bit of inter-generational equity in the Faine family," Mr Turnbull said.
However, while some people have accused the PM of putting his foot in his mouth with the comments, others say it has all been blown out of proportion and that Mr Turnbull was clearly joking.
They say the comment was made in jest and that the PM and Mr Faine had a chuckle over it before moving on to more serious issues.
Opposition Leader Bill Shorten wasn't having any of it though, jumping on the PM's comments.
"Can the Prime Minister confirm that in the past two weeks his advice to young Australians struggling to buy their first home was to have rich parents or to have parents who buy you a home when you turn one."
"Prime Minister, just how out of touch are you?" Mr Shorten said.
The 'gaffe' is reminiscent of the blunders Joe Hockey made when he was Treasurer, suggesting that people trying to afford a good home should simply get a good job.
He also suggested that "poor people don't drive cars".
Both Mr Hockey and Mr Turnbull are self-made millionaires, with some suggesting this has made them oblivious to how everyday Australians live.
What do you think about Malcolm Turnbull's comments?
Do you think he is out of touch? Or was he simply joking?
Comments