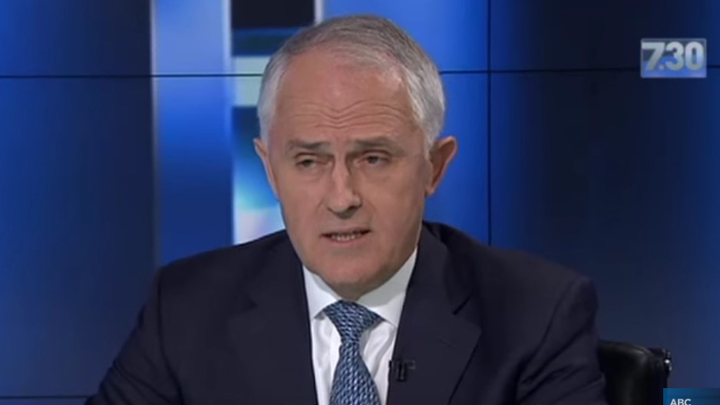 Being a prime minister should be all about being as fair and measured as you can, and being inclusive and respectful of all cultures and people who live in Australia. However there is one thing Malcolm Turnbull's staff may have neglected to do when they organised a Ramadan dinner at Kirribilli House: check the backgrounds of their guests.
According to the Herald Sun, Sheik Shady Al-Suleiman, the national president of the Australian National Imams Council, has said in online videos that females will be "hung by the breasts in hell" and that women should not even look at men. That man was dining with the PM last night.
He has even been quoted as saying AIDS is a divine punishment for gays and God needs to "prepare us for jihad".
The sheik was among a group of religious leaders and prominent Islamic Australians at the Iftar dinner hosted by the PM to mark the holy month of Ramadan.
Other guests included Gold Logie winner Waleed Aly and wife Susan Carland, head of the Australian Multicultural Foundation Hass Dellal, Archbishop of Sydney, Reverend Glenn Davies and Richmond footballer Bachar Houli.
The dinner was a first for a Prime Minister, and was designed to unite each other against extremism, said Turnbull.
"The aim of extremists including those committing violence through a warped and nihilist interpretation of religion is to divide us and to turn our citizens against each other — but we will not let them win," Mr Turnbull said.
"Acts of terror like Sunday's massacre in Orlando are perpetrated to divide us along lines of race, religion, sect and sexuality — but that kind of hatred and division must not prevail.
"We must stand together like we do tonight as one Australian family united against terrorism, racism, discrimination and violence."
"Views like this are wrong, unacceptable and I condemn them," Mr Turnbull said in a statement to the Herald Sun last night when asked about Sheik Al-Sheidy's previous comments.
"Mutual respect is the key to the success of our diverse, tolerant, multicultural society."
It is reported Bill Shorten declined an invitation to attend the dinner.
Victorian Labor MP Michael Danby told News Corp, "After Orlando, in particular, Malcolm Turnbull ought to have had the sense to slam the door in the face of this despicable hate-preacher.
"It is now clearly established that hateful words directly lead to Orlando-style horror," he said.
"The standard you invite to dinner is the standard you accept".
We want to know: Where do you stand? Should the PM have been more careful?
Comments