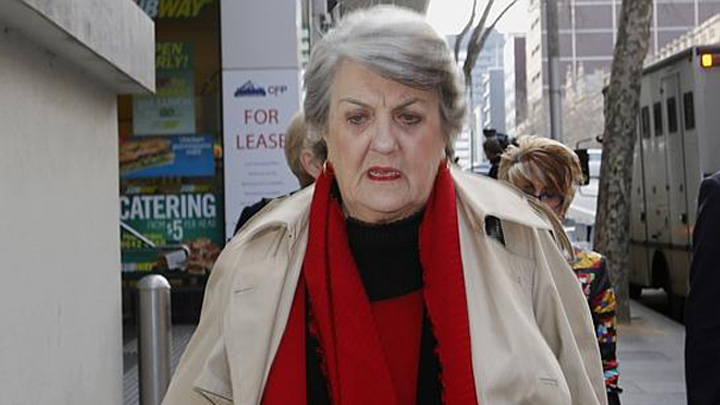 We previously reported on the Maggie Kirkpatrick case and how she was charged with indecently assaulting a young fan in the 80s.
Previously, the Prisoner actress was found guilty of two counts of indecent assault and one of gross indecency against a person under 16.
The court heard testimony from the victim, her husband and Detective Senior Constable Katherine Mitchell, who said Ms Kirkpatrick met the girl when she was 14 years old, when she was in a psychiatric hospital. They met through a mutual friend.
Today these verdicts were overturned and Judge Geoffrey Chettle set aside the conviction and dismissed all three charges today.
The 74-year-old had been given an 18-month community corrections order, placed on the sex offender register for eight years and was required to complete 100 hours of community service prior to today's dismissal, reports ABC.
Judge Chettle set said he was not satisfied beyond reasonable doubt that the crimes occurred.
The Judge described Kirkpatrick's evidence as "somewhat flowery in style" but said she remained "untouched in cross examination".
He noted inconsistencies in the accuser's story although said she was "careful and considered".
Yesterday the court heard Kirkpatrick cooked the 14-year old girl rabbit stew and watched the Logies with her before allegedly assaulting her.
Kirkpatrick denied any wrongdoing but did admit she had picked the girl up from a psychiatric hospital and drove her to her home for a meal.
"I simply saw it as an act of kindness … to have a bit of home life for a day," she said.
"Some of my alcohol was consumed without my permission and it made me feel uncomfortable with the seeming reliance she may have been forming for me," Kirkpatrick said.
"These [accusations] are making me feel quite ill," she said. "You have astonished me with those allegations … it's beyond comprehension.
"They are vicious and untrue,'' she said of the accusations.
Outside court after the successful appeal, she said, "I simply want to thank my legal team, my beautiful family and the hundreds of fans and members of the acting fraternity who have stood by me for the last two years," she said.
"It's been rather difficult, but I am very happy with the result".
The Herald Sun reports the accuser collapsed when the decision was handed down and was treated by paramedics at the County Court.
Tell us your thoughts below.
Comments