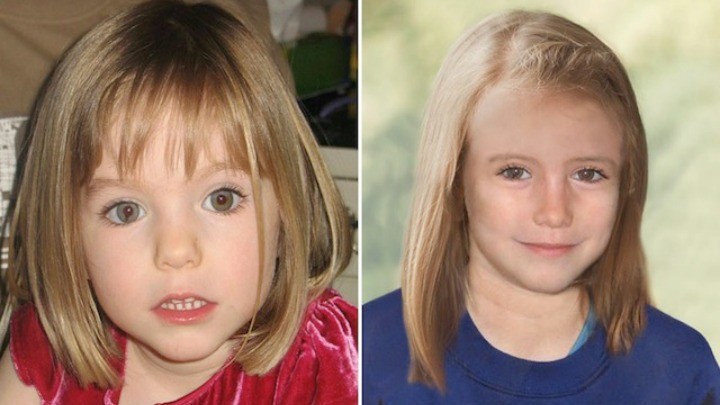 This is the ninth Christmas Kate and Gerry McCann will endure without knowing the whereabouts or the fate of their beautiful little girl Madeleine who disappeared while the family was on holiday in Portugal in 2007.
Madeleine was three years old, asleep in a holiday apartment just 50 metres away from where her parents were eating dinner, in a room with her twin brother and sister, Amelie and Sean. When her mum popped in to check on the children, Madeleine was gone.
Her story has captivated the world and her disappearance remains a mystery. But Maddie is not the only missing person in the world. There are hundreds of families desperately missing someone who disappeared without a trace.
To highlight the plight of these families who are stuck in a limbo where grief and hope are equally painful, the McCanns have joined a campaign to raise awareness of the people who have disappeared without a trace, and the people who are waiting for them to come home.
The couple was photographed outside their home, standing on their front doorstep, waiting for Maddie to come home. It is part of a series of photographs of 11 other families suffering a similar fate for the UK support charity Missing People's Home for Christmas exhibition.
They also listed the 22 things they miss most about the daughter they have not seen for nine years. She is pictured above at age three, and how she would look around age 9. She would be 12 now.
The 22 things we miss most about Maddie
Her smile
Her laughter
Her eyes
Her dimples
Her sense of humour
Her smartness
Her imitations of people and characters
Her voice, her 'chat'
Her company
That knowing look
Her singing
Styling her hair
Chasing her round the garden
Sharing her excitement in the run up to Christmas
Sharing anything
Spoiling on her birthday
Going to a cafe with her
Holding her, hugging her, kissing the top of her head
Lying next to her
Our complete family of five
Everything
We miss her
Do you recall the case of Madeleine McCann. What message do you have for her family?
Comments