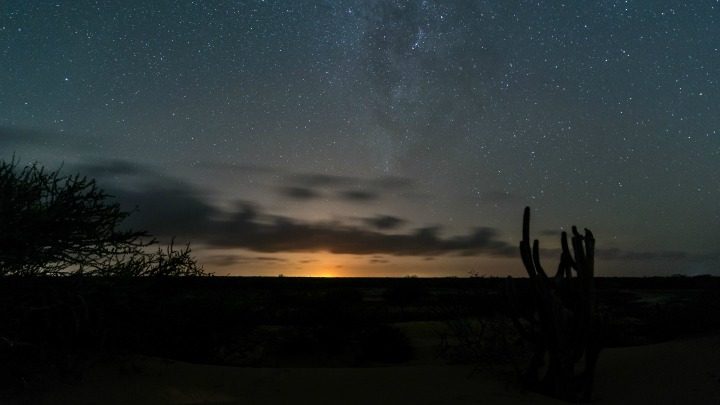 The last time Mars was this close to Earth it was November 2005, which makes this weekend the perfect one to look to the skies.
If you like a bit sky-watching Mars will be getting up close and personal and therefore should be easy to spot.
Those in the know call this weekend's special the 'Mars close approach' when there will be the shortest distance between Mars and Earth and in a double whammy you will also be treated to the 'Mars opposition'.
NASA scientist Michelle Thaller told NPR News that the Mars opposition term dates back to the days when astronomers had a more Earth-centric view of the universe.
"The cool thing is, now that we understand that the Earth is a planet and that we're all going around the sun together, we know that this means this is the closest Mars ever gets to us," Thaller says.
It means that not only is it the best time to look at Mars from Earth, but it will also be the largest you will ever see the planet.
Mars, Earth and the sun should line up perfectly in the sky on Sunday, as the Red Planet and the sun will be on opposite sides of the Earth.
Keen to check it out?
Head outside right after sunset and look towards the sky in a south-east direction
Find the full moon (this one should be pretty easy)
Look up and on the right you should see a bright red star
The bright red star is Mars, our planetary neighbour.
Taking advantage of the closeness between the two planets, the Hubble Space Telescope snapped a photograph of Mars earlier this week.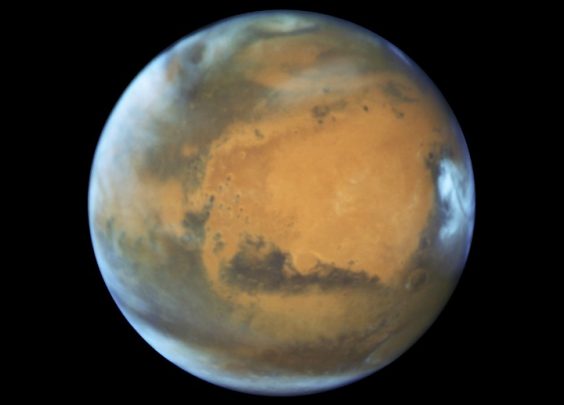 Do you enjoy a bit of star-gazing? Are you keen to see Mars from Earth?
Comments