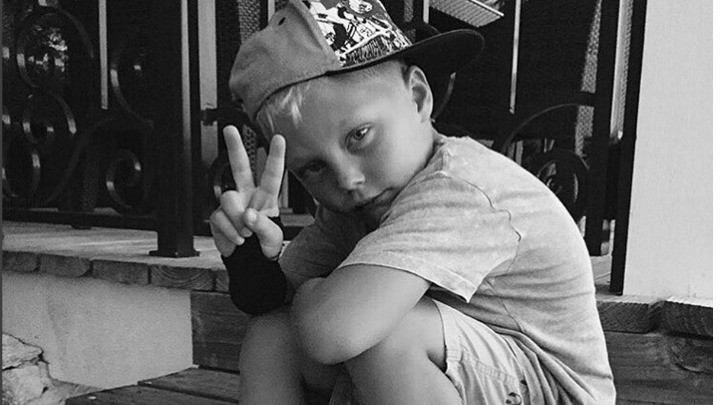 He may only be seven but that doesn't mean he can't hold his own against a professional tennis player. Of course, it helps that the player is also his dad!
Seven-year-old Cruz Hewitt was the star player on the court when he decided to join his dad's practice session at Melbourne Park yesterday.
Aww, he's so adorable! @cruzhewitt #AusOpen #HewBeauty 🏆🎾 pic.twitter.com/dyZ1FVrxF1

— Tennis Photos (@tennis_photos) January 18, 2016
Cruz not only looks the part, he is a pretty mean player – his mum Bec shared this Instagram clip of him nailing a backhand just the other day.
The Daily Mail reports that onlookers were delighted to see the super-cool youngster have a hit behind the scenes at the Australian Open. His mum and dad cheered him on as he darted around the court in his Team Australia t-shirt.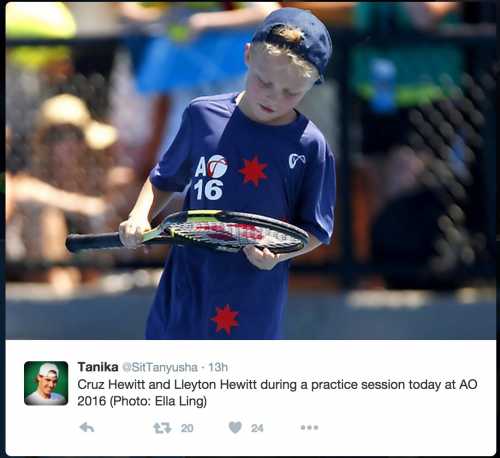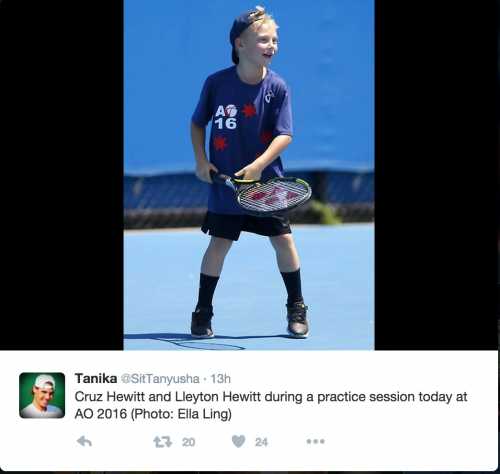 What a dude! And look out, Australia, there's another Hewitt champ coming up!
Lleyton Hewitt's Son Cruz Puts On His Best Game Face … : https://t.co/qi7LmR1o3m .,,,, pic.twitter.com/LW1i8CNhWp

— Henry Clark (@henryclark624) January 18, 2016
The Australian Open will be Lleyton Hewitt's last professional tournament before retirement. What a fantastic way to celebrate, joined on-court by your lookalike little man, and surrounded by family.
Team Hewitt ready to go into battle at #AusOpen No.20… @lleytonhewitt @cruzhewitt #HewBeauty pic.twitter.com/4NJHRifyGd

— Australian Open (@AustralianOpen) January 16, 2016
Isn't he the cutest thing? Is there still a chance for a Hewitt to become number one?
Comments