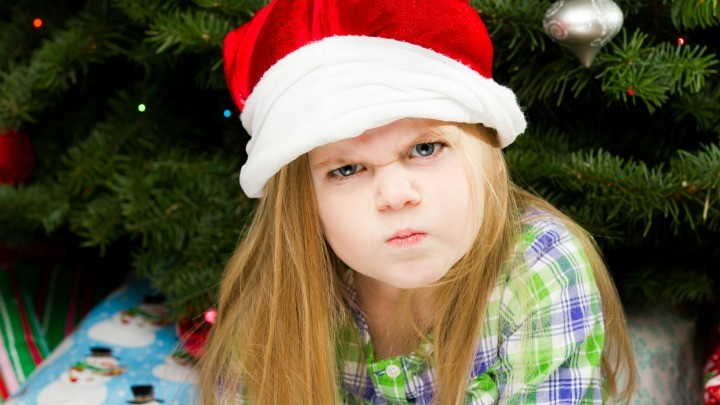 A 10-year-old girl was not pleased to discover the truth about Santa, and she let her parents know exactly how she felt.
When Nicki Adams told her daughter Belle who Santa really is, a series of hilarious notes ensued.
"You have no idea what you just did", Belle wrote to her parents, before slipping the note under their bedroom door.
"I really tried to believe. Everyone told me it's your parents. I can't believe you anymore".
"Is the Easter Bunny real? How about the Tooth Fairy, huh? You just ruined a 10-year-old child's LIFE thanks".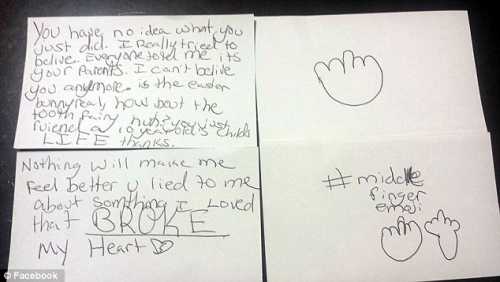 "Nothing will make me feel better, you lied to me about something I love that BROKE my heart", Belle added before drawing a picture of the middle finger raised, so to speak.
When Nicki posted her daughter's note to Facebook she explained, "Belle asked point blank about Santa and she's been asking every day".
Despite the emotional letter, Belle was only mad for an hour. To soften the blow, her mum told Belle that, "now she's on Santa's team to help others believe".
"When she calmed down she was glad to be on our team and she did the elf on the shelf surprise for me this morning", added Nicki.
The Facebook post has been shared over 21,000 times with many parents seeing the lighter side to these letters.
Do you remember telling your children or grandchildren about Santa Claus? Isn't this note adorable?
Comments