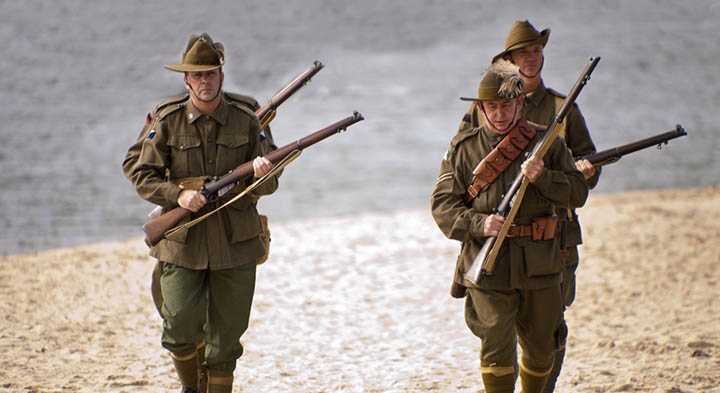 Should we be sending more troops to Syria? Or should we be more strategic and potentially even technologically smart in the next phase of the battle against IS? A conversation overnight between Obama and Turnbull has directly conflicted with Tony Abbott and many people in the public's opinion on the issue.
The media is reporting that Barack Obama and Malcolm Turnbull have enjoyed a chinwag overnight, with Obama praising Australia for our helpful stance on stabilising the Middle East but both men have outright rejected the Tony Abbott's (and many others') calls for additional Australian troops to be committed in the Syrian battle with IS.
Mr Abbott wrote a newspaper column calling for more troops to go into combat zones to try and prevent the deaths of more people in western nations to terrorism.
Turnbull and Obama in contrast would rather try to form an alliance between the USA and Russia to place significant military might of a dual power into action against the radical organisation.
It is an interesting debate given the quality of technology that is emerging in warfare today.
Until now, and even as recently as yesterday, Barack Obama has advocated his plans of trying to cripple the IS using airstrikes and by supporting local troops, rather than sending in forces from western nations.  Yet the disaster in Paris has still happened. The quantum of airstrikes on IS have been getting more significant, but the commitment to an openly discussed "clever strategy" seems nil.  Perhaps it is optimistic of me to think that intelligent and technological warfare could be a significant player in the fight against terror, but the optimist in me says that this world is smarter than the one in which we sent our sons and others' sons off to die in a cold-blooded war.
What do you think? Should we commit ground troops from Australia and the US or should we continue along the path of supporting local Russian and Syrian troops to fight their own battle?  Or should we consider much smarter and lesser known technologies to fight our fights for us?
Comments