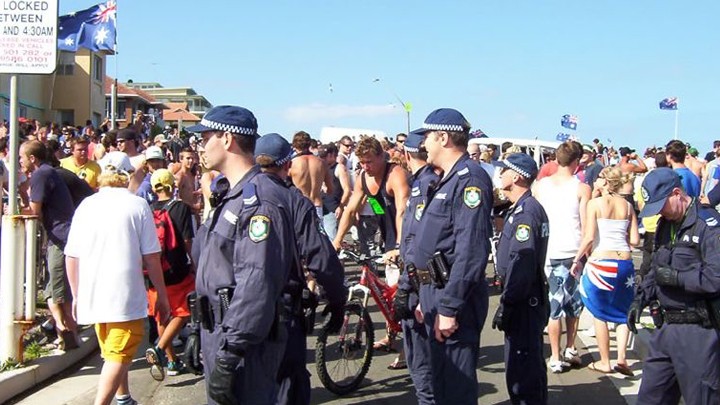 Recent Reclaim Australia rallies have ignited a fierce debate over freedom of speech. But no matter what your beliefs or political leanings, it's hard to deny the latest anti-Islam protest – held by another extreme-right-wing group – is in extremely poor taste.
This "memorial rally" is planned for next Saturday, ten years after the infamous Cronulla riots brought racial tensions back into the Australian spotlight.
According to The Daily Mail, police are now seeking to block this rally through the NSW Supreme Court.
Should they be allowed to ban it outright? Share your thoughts in the comments below.
The rally, held by a group calling themselves "Party for Freedom", has been promoted extensively through social media, triggering extreme concern throughout the community.
Carmelo Pesce, Mayor of the Sutherland Shire Council, said he believed the only outcome of the rally would be racism and violence, neither of which he would tolerate.
"That's not what the Shire is all about," he said.
"It's just and excuse to come here and use the Shire as a backdrop to push their political views across".
Nicholas Folkes, leader of the group, has been asked by police officers to attend court. He has also been served with papers from the Council requesting the rally be cancelled.
However, according to Councillor Pesce, this was not enough. "In a nice way (Folkes) said 'get lost, we're coming down'".
While the mayor has no issue with freedom of speech, he believes this crosses a line.
"What I'm concerned about is: is it really freedom of speech or is it hate speech?"
"I believe, in my personal opinion, it is hate speech".
Councillor Pesce said business for the Shire had "suffered quite dramatically" after the 2005 riots, in which simmering racial tensions escalated into extremely public violence.
Where do you draw the line between freedom of speech and racism? Should these rallies be permitted at all? And is it appropriate to hold it on the anniversary of – and same location as – the Cronulla riots?
Comments