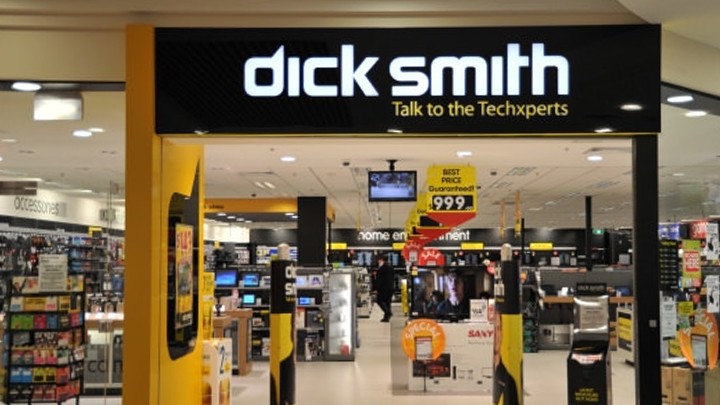 Retailer Dick Smith has certainly had better weeks. Their share prices took a dive of 70 per cent, causing the franchise to announce a "mammoth clearance" fire sale.
Now the Internet has taken to ridiculing the troubled franchise; specifically, their decidedly old-fashioned catalogue suggestions.
Hey look! @dicksmith letting us know they're out of touch & offensive. Nice one! #giftsforher 👍👍👍 #feminism #women pic.twitter.com/F5BBu3X4ye

— Andrea Myles (@BeijingBetty) December 4, 2015
Seriously Dick Smith? His and her's gifts? Since when is a kettle and a toaster a gift for her? @EverydaySexism pic.twitter.com/EhWAejeMMg

— Catherine Deveny (@CatherineDeveny) December 4, 2015
In what commenters are branding "everyday sexism", the store is promoting "gifts for her", covering irons, toasters, kettles and blenders; products that can only come to life with a unique woman's touch.
While opinion is varied on whether or not this should be deemed offensive, plenty have seized the opportunity to poke fun at the store.
Even rival retailer Gerry Harvey has added to the criticism, suggesting the move would be "suicidal".
"That will only make it so much worse for them," he told The Australian.
"They are not making any money if they sell everything in a fire sale. They will lose a lot of money. Why would they do that — that's committing suicide".
Within hours of the announcement, expensive smartphones, tablets, TVs and other electronics had been snapped up by eager customers, leaving many to complain on Facebook that much of the advertised stock was no longer available online.
Some of the bargains that remained were… questionable to say the least.
Hey @DickSmith: This isn't much of a saving pic.twitter.com/hjyL1nPZtF

— Disco Stu (@Disco_Ess) December 3, 2015
What do you think about the offending catalogue page? Is it genuinely offensive? Amusing? Worth any fuss whatsoever? Share your thoughts in the comments below!
Comments