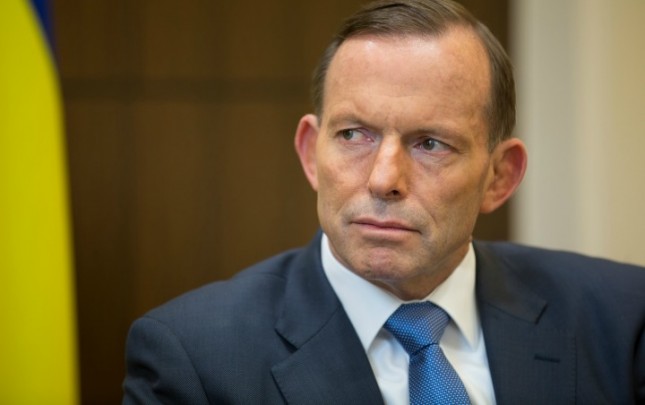 Tony Abbott might be suffering from delusions of grandeur, whilst John Howard has offered some bizarre new commentary too.
All these sideline remarks have us wondering… Are Australians being haunted by past Prime Ministers? Should deposed politicians simply take a backseat?
In a bizarre turn of events, Tony Abbott has written a 4000-word essay defending his time as PM. Mr Abbott has argued that he demonstrated strong economic leadership.
As The Australian reports, "Mr Abbott now seeks to turn the economic narrative against Mr Turnbull".
"I'm confident that we (the Coalition) could have won the 2016 election with a program of budget savings and lower tax", Mr Abbott even added in his essay.
Even more strangely, Mr Abbott has blamed his widespread unpopularity not on himself – but rather said it shows he was making tough "Captain's calls".
"The poll-measured unpopularity of the Abbott government was not due to any shirking of ­responsibility but to our determination to do our duty by getting our own spending under control", Mr Abbott said.
Mr Abbott added that if governments try to "always be ahead in the polls, as well as to win elections" then "tough-but-necessary decisions will rarely be taken".
The former Prime Minister ever said his recent deposition, in favour of current PM Malcolm Turnbull, is like a "badge of honour".
Meanwhile another former PM, John Howard, has made some controversial remarks today. Starts At Sixty brought you the details HERE.
Also talking with The Australian, Mr Howard offered some polarising comments about gay marriage and even the Catholic church abuse allegations.
"It seems as if Cardinal Pell is being singled out to take the rap for the misdeeds of a whole lot of people", Mr Howard said at one point.
In terms of gay marriage, Mr Howard added "there is nothing homophobic about supporting traditional marriage. Everybody did in the parliament in 2004".
Sideline commentary from former politicians has got some people hot under the collar. As one SASer wrote, "We are currently being haunted by past PM'S".
"John Howard and Tony Abbott both need to butt out, and mind their own business". Now we want to know… What's your take?
Should former PMs take a political backseat? Are Australians being "haunted" by sideline commentary? Are Abbott and Howard right in expressing these strange views?
Comments