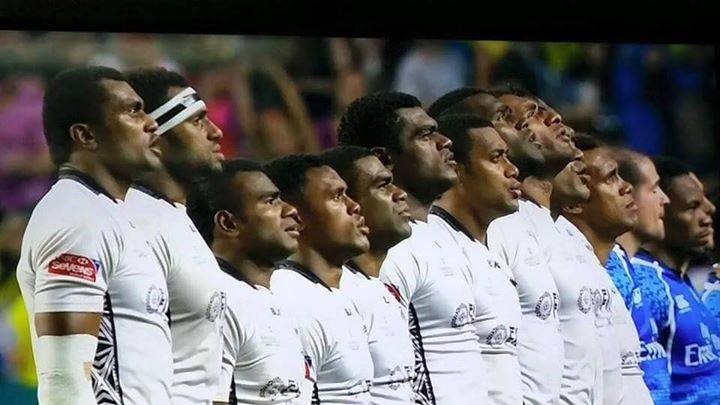 They make look tough but make no mistake, these boys are true gentlemen. The Fiji Rugby Sevens team was travelling today from Nadi to Brisbane when an in-flight emergency occurred.
Not long after the lunch service commenced, passengers were informed there was a medical emergency with an older passenger. Virgin staff rushed to help the suffering person, and the team's coach and doctor both stepped up to help.
The woman was falling in and out of consciousness, and Virgin staff and their helpers were preoccupied with looking after her, meanwhile the short-staffed air hostesses were struggling to serve the rest of the passengers.
Showing that wonderful gentle and hospitable nature that Fijians are famous for, the Sevens team players came to the rescue, helping the hostesses finish the food service, then clearing the plates and even collecting rubbish.
It should be pointed out that these men are elite athletes and are currently ranked as the world's best team. But that didn't mean that helping out those in need was beneath them.
A passenger told New Limited,"When the air hostesses were all flustered the team got up to finish serving food and then assisted with the clean up of trays for the entire plane."
She added that it was a "fantastic bit of team work".
The team was on its way to Dubai for the HSBC Sevens World Series on December 4.
What do you think of this selfless act by the Rugby Sevens team? Do you wish more people were so courteous? 
Comments