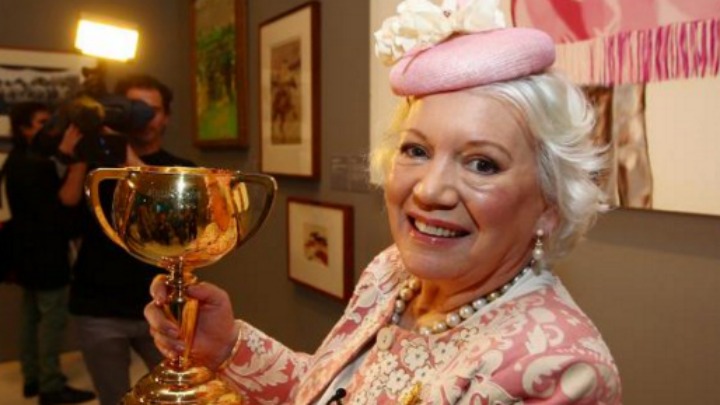 Well-known in social and political circles, Lady Susan Renouf has died on her 74th birthday after a long battle with ovarian cancer.
You might remember that the prominent Australian was once married to former politician Andrew Peacock and has been a regular in the social pages since the 1960s.
The socialite's daughter, Ann Peacock, posted a touching tribute to her mother on Instagram.
"Happy Birthday Mummy, we love you sooooo much, rest in peace," she writes.
Lady Renouf had been receiving palliative care following her diagnosis with acute kidney failure. She was diagnosed with ovarian cancer in 2013.
It is believed today would have been Lady Renouf's 74th birthday.
She became one of Australia's best-known political wives when she was married to eminent Liberal politician Andrew Peacock in 1963. They had three children — Ann, Caroline and Jane — before divorcing in 1977.
Lady Renouf then married Robert Sangster in 1978, who was a British gambling millionaire and racing identity. She was handed the Melbourne Cup in 1980 when Beldale Ball was the first horse to cross the line, and told Australian Story that the first Tuesday in November remained one of her favourite days on the social calendar.
After her second divorce, she acquired the title of Lady Renouf when she married New Zealand businessman Sir Frank Renouf in 1985.
Share your thoughts below.
Comments