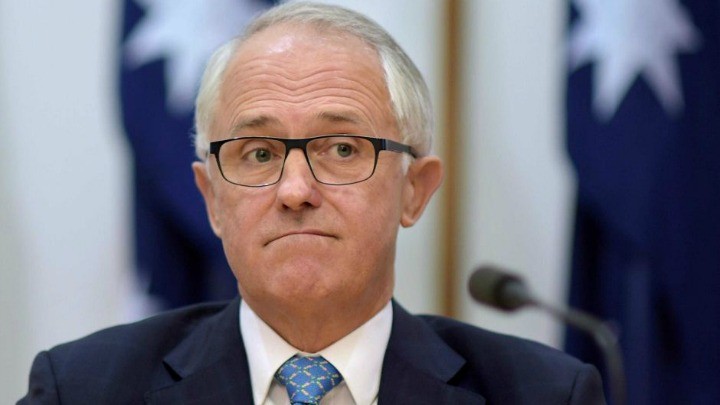 Prime Minister Malcolm Turnbull might be waking up with a sore head this morning after suffering a major setback in the lead up to the election.
A Newspoll published last night reveals the Coalition has fallen behind the Labor party for the first time since Mr Turnbull took the reins, trailing Labor 51-49 on a two-party preferred basis.
The PM's approval rating also fell four points, while Labor Party leader Bill Shorten is enjoying a jump up of six points.
The poll comes after weeks of back and forth politics where Mr Turnbull floated a number of new tax ideas, like the proposal the federal government remove a large chunk of state funding, only to admit it was all part of a political game to get state governments to stop complaining.
There are grumblings amongst Coalition members that the government needs to do more than just talk about possible changes and propose some real options for the Australian people.
One MP, who spoke on the grounds of anonymity, told Fairfax Mr Turnbull need to "start doing something".
"The government needs a narrative badly," the MP confided.
"The only narrative going is that the PM is a charmer. That's not enough to convince the public to re-elect the government."
With the budget just around the corner on May 3, and a possible double-dissolution on July 2 not too far behind, time is running out for the Coalition to turn the latest poll around.
While Newspoll didn't specify what had caused voters to change their minds, it is believed the governments inability to deliver any solid promises or proposals as we head towards the election has a lot to do with it.
While some have praised Mr Turnbull for being open with voters about all of the ideas and changes he is considering, others have accused him and dilly-dallying and failing to deliver on his promise of a consistent and stable party.
What are you thoughts?
Have you changed your opinion about Malcolm Turnbull and the government over the past few weeks? Who would you vote for if an election was called today?
Comments