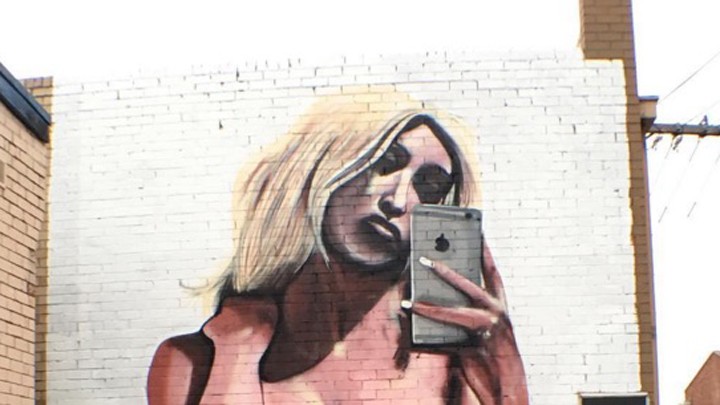 It's neverending – one day Kim Kardashian posts a naked selfie, and the next day the world goes crazy. Nevermind the impending US election or the wars going on – Kim's got her gear off.
And we have to say as the over 60s as this country: enough is enough. We're sick to death of our morning shows, nightly news and Facebook feeds being crammed with Kardashian krap.
Just today, a huge mural in Melbourne city was brought to our attention. Instead of a piece that brings the community together, it is a massive three-storey high picture of Kim Kardashian's selfie.
God only knows why someone would choose to do such a thing but the painting is now a permanent fixture on a wall in Gwynne Street in the suburb of Cremorne.

The painter, "Mark Walls", as he identifies himself, told Mashable Australia, "In public, on a three story high building.
"Maybe I'm as much of an attention seeker as she is?"
Maybe!
But for now, we want to stop the Kardashians in the media, even if it's for one day, on April 1.
We know it's April Fool's Day but we think it's the perfect day – don't you? We want to make this petition go viral! So share with your friends and sign, and hopefully we can stop the Kardashian family in the news around the world for one day!
Comments