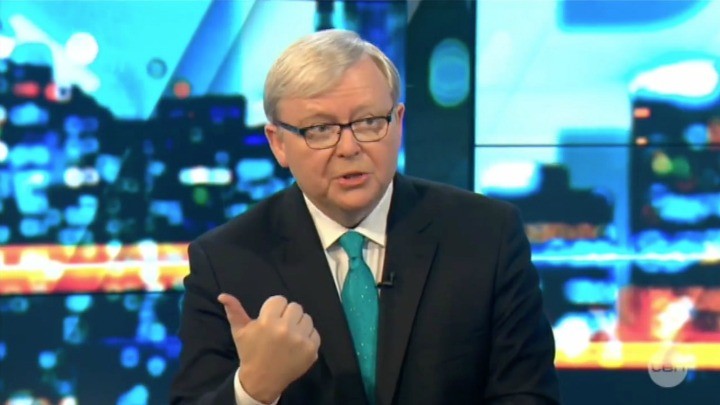 Parliament isn't even back in session after the election and there seems to be issues already. Not many were surprised when Kevin Rudd put his hand up for the position for the UN but many were surprised with Prime Minister Malcolm Turnbull rejected them.
Kevin says that he is in possession of letters from Malcolm stating that he would support the nomination and was taken aback by the rejection. is official Facebook Page offered this statement.
"Mr Rudd thanks Foreign Minister Bishop, and her many Cabinet colleagues for their consideration of and support for his candidacy for United Nations Secretary General.
It would have been the first time in the United Nation's 70 year history that Australia offered a candidate for UN Secretary General.
It would have reflected well on what our nation can offer to the world – as a middle power with relationships across the world, including the developing world, smaller states, the Commonwealth, our Pacific Island friends and of course our partners in Asia.
Mr Rudd requested to be considered as a former Prime Minister, a former Foreign Minister, a career diplomat, as someone who successfully campaigned for an Australian position on the UN Security Council in 2013-14, and who has chaired the Independent Commission on Multilateralism, a two year long review of the UN system against the core question of whether the UN remains fit for purpose.
A nomination by the government would not have granted Mr Rudd a position. It would simply have enabled him to stand alongside the 12 other candidates from across the world, and compete on his merits.
That is now not to be.
Mr Rudd flew to Sydney this morning requesting a meeting with the Prime Minister, having sought such a meeting the previous evening.
On arrival in Sydney Mr Turnbull telephoned Mr Rudd, indicating there was no opportunity for a meeting.
Mr Turnbull stated he would not be nominating Mr Rudd as a candidate for UN Secretary General.
It is a pity the Government has not seen fit to support him, as the Hawke Government supported Malcolm Fraser for the post of Secretary General of the Commonwealth, or the Howard Government supported Gareth Evans to be head of UNESCO.
Mr Rudd wishes well all candidates for the position of UN Secretary General.
Mr Rudd remains a fervent defender and advocate of the UN in these difficult times. We need the UN now more than ever."
What do you think is going on behind the scenes? Should Kevin get the nomination? Is Malcolm right to reject him?
Comments