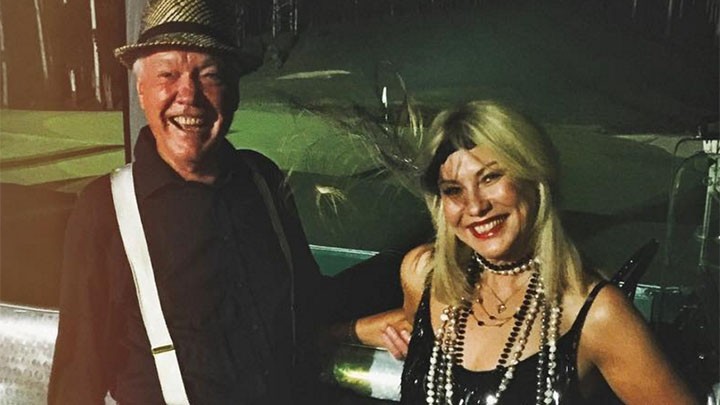 Our thoughts are with Kerry-Anne Kennerley and her husband today who has suffered a serious neck injury in a fall last night at a Golf Club in Bonville near Coffs Harbour. John reported fell from a balcony and was airlifted to Sydney's Royal North Shore Hospital where he is in a serious condition.
Kerry-Anne and her husband were dressed up and taking happy photos just hours before, one of which she posted to Instagram with happy wishes for those celebrating at Mardi Gras.
Kerry-Anne's Manager released a statement saying "last night John Kennerley – much loved husband of Kerri-Anne – had a fall while attending a golf event in Coffs Harbour.
As a result of that fall, John has sustained a serious neck injury.
John was placed into an induced coma before being flown this morning to ICU at Royal North Shore Hospital where he is currently being treated by specialists."
John Kennerley loves the sport of golf and regularly plays in celebrity tournaments.
Comments