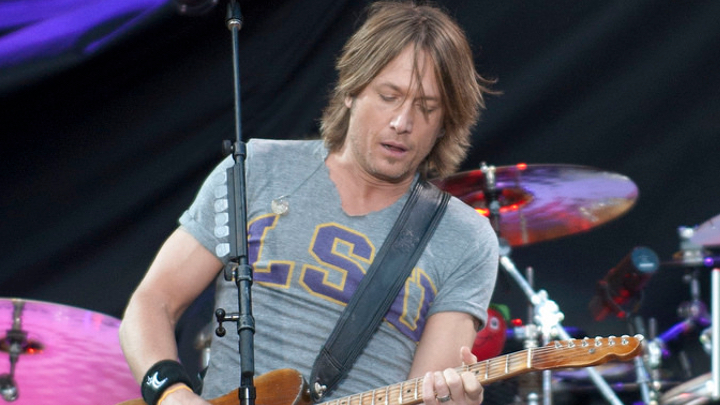 While we all patiently wait for Keith Urban to make his way home, he is still endearing himself to the Yanks. With 20 shows of his Ripcord World Tour under his belt, he has started mixing it up.
Recently he even called up actor Miles Teller up on stage to sing a song with him. Miles best known for his role as Andrew in the 2014 award winning hit Whiplash brought down the house with an off-the-cuff rendition of The Temptations 1965 mega-classic 'My Girl'.
In the film Whiplash, Miles played promising young drummer, Andrew, who joins an abusive and demanding music conservatory. The film was loved by critics and audiences alike and even won actor J.K. Simmons and Oscar for his portrayal of the abusive mentor, Fletcher.
While Miles played drums in Whiplash, he showed that he could hang with the vocalist, singing with Keith. The boys had friendly banter on stage, and the crowd ate it up.
After the show, Keith took to his Facebook page to send out a personal message to his fans and to Miles to let everyone know how much he loved the show and where he was going next. While many couldn't see it, Keith's highlight was lighting in the background of his outdoor show during one of his final numbers. Even nature turns on the light show for a Keith Urban performance!
Keith is still overseas on tour until he sets his sights and more importantly his plane back towards Australia and New Zealand for a tour this December.
Still considered one of the greatest duets Keith has had was his onstage guitar master class during the 2007 ARIA Awards performance with fellow Australian music great John Butler.
Who would you love to see sing with Keith? What is your favourite Keith song?
Comments