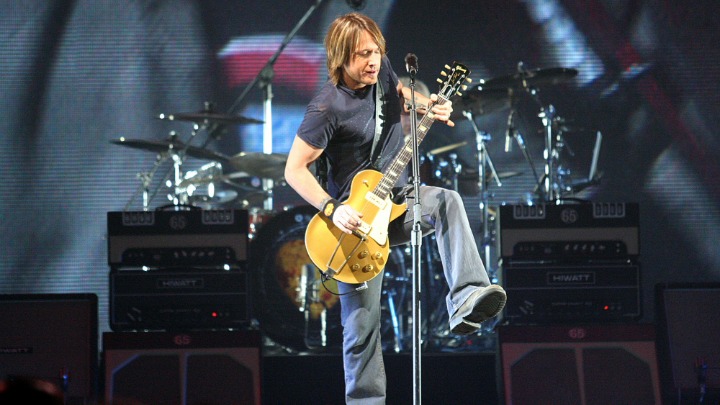 Country music star Keith Urban thought he was giving a fan the night of his life, but was blown away himself in the process.
At one of the sold-out shows on his ripCORD world tour in Gilford, NH, Keith Urban met Rob Joyce – who could very well be his new lead guitarist. In the crowd, he saw a duo of signs in front. One held by a young woman read "It's my boyfriend's birthday!" with an arrow pointing to a sign next to her.
That one – held by Rob Joyce – said "Can I play your guitar?"
Keith proceeded to pull Rob on stage, handing him his vintage Fender guitar. "Your sign says, 'It's my boyfriend's birthday.'" Urban says in the video as the crowd cheers. "You're pointing to him. You wanna play my guitar. Do you play guitar? Well, come on up here!"
See the video here:
It was clear in the video that Keith's band were not prepared for the song, but once they realised Rob could play, they hurried back onstage, joined in and together put on quite a show.
Keith then proceeded to give a massive shout out to Rob in this great Facebook message to him and his fans.
Are you a Keith Urban fan? What do you think about this?
Comments