You might not have known, but Kate Middleton is a keen sailor and recently showed off her prowess on the water when she took control in a high-speed yacht race with Sir Ben Ainslie (the most successful Olympic sailor in history).
Ditching the nautical style of outfit by Alexander McQueen that she had turned up in, Kate joined the crew of Sir Ben's Land Rover BAR for a training exercise.
Amazing pictures of Kate Middleton as she joins Ben Ainslie at seahttps://t.co/S4HBn4vcad pic.twitter.com/8gcIDz9mKe

— Mirror Royal (@MirrorRoyal) May 20, 2016
So impressed with her skills and performance, Sir Ben said he'd have no hesitation in offering the Duchess of Cambridge a place on his team.
"I think the Duchess had a great time, it certainly looked that way," Sir Ben said when they returned to shore.
The conditions were perfect, which allowed the foiling AC45 catamaran to travel at speeds of up to 64km/h.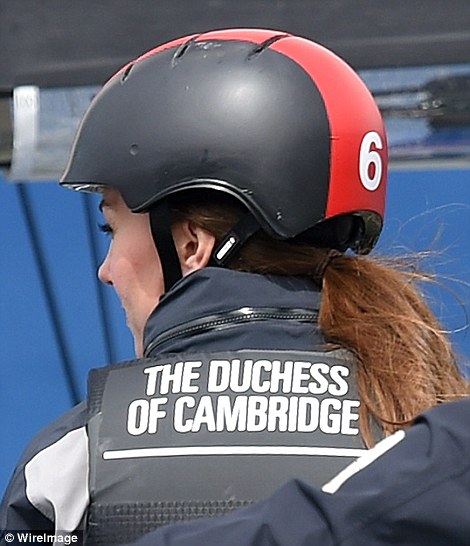 Apparently the Kate had a real "feel for the boat", which is a high-powered racing machine, and being able to steer it at such speed is a real challenge for any sailor, according to Sir Ben.
"The Duchess was steering the boat for about half of the session," he said. "There were a few moments from the front of the boat that she was a better helms person that I am so I wasn't too happy about that."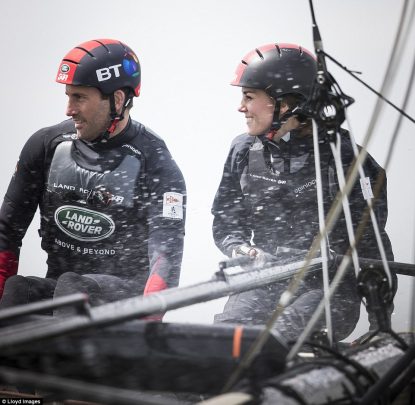 Prior to getting out on the water, Kate had spent the morning meeting young sailors and school children learning about sailing technology. She also had official duties, opening the 1851 Trust Visitor Centre at the Land Rover BAR team headquarters in Portsmouth.
Do you like the Daredevil Duchess? Have you ever been sailing?
Comments