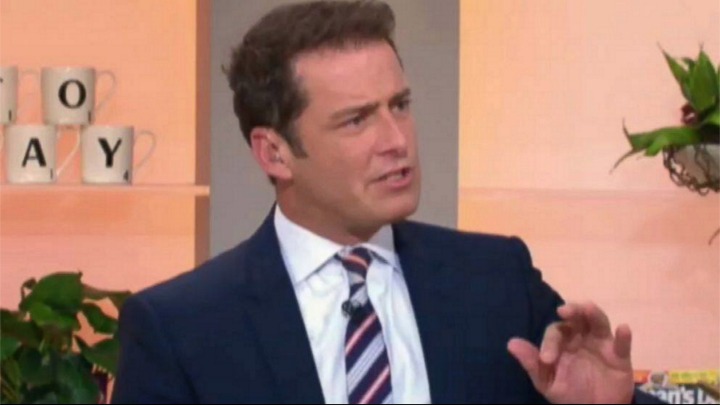 Today show host Karl Stefanovic is copping major backlash after appearing in an "insensitive" photo online while he is in France reporting on the recent terror attack.
Karl is in France to cover the horrific terror attack that took place nearly three weeks ago when an ISIS supporter drove a truck into a huge crowd killing 84 people and injuring 103 others in Nice.
While he was on the French Riviera though he was snapped "living it up" on his billionaire best buddy James Packer's luxury yacht.
The photo appeared on Packer's business partner's, Brett Ratner who is also a friend of Karl's, social media page and showed the pair kicking back in style with big grins on their faces.
"The most famous #Aussie I know! My mate @kstefanovic aboard #M.Y.ArcticP!" wrote Brett.
I wasn't long before the abuse started rolling in, with people accusing Karl of having a holiday when he should be reporting on the Nice tragedy.
The abuse came in so fast that Nine was forced to issue a statement defending the morning TV star.
"After reporting for 36 hours straight, he [Karl] did have lunch with James but was only there for an hour," a spokesperson for the network told News Corp.
While some say Karl should have been there to focus on his job and mark the occasion with respect for those who were killed in the attack, others have jumped to his defence.
"What is he expected to be doing instead though? Sure he's a journalist and he's reporting very serious awful news. It's human to go to France and actually enjoy France. I think it would be more sad if hid because of the fear of these atrocious acts," wrote one defender.
"Here we go again," said another. "Political correctness gone mad. Why can't he do his job and enjoy the face that his in France when he finished working for the day?"
What are your thoughts on this one?
Is Karl the victim of political correctness? Or should he have shown more respect?
Comments