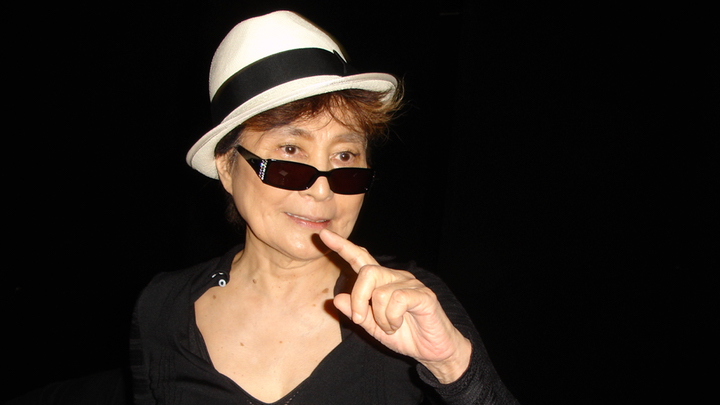 Artist and widow of music legend John Lennon have been battling with her health as of late. Despite appearing in the audience for the tenth anniversary of The Beatles-themed Cirque du Soleil show Love it seems that her health is deaerating.
Earlier in the year, Yoko spent some time in the hospital with flu-like symptoms and hadn't made many public appearances since. She was photographed with friends walking around New York but needing assistance.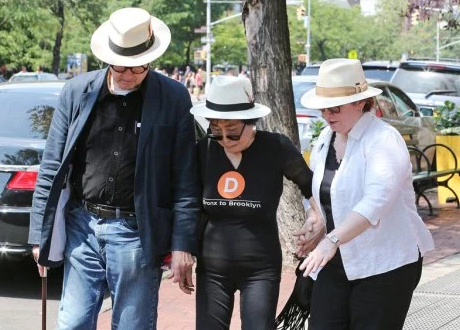 The 83-year-old multimedia artist, singer, songwriter, and peace activist still performs and keeps the legacy of her husband, John, alive through her work. Recently she also installed an artwork inspired by her husband's song Imagine in Dallas to help with the unrest there.
Yoko seems to be still introspective as she tweeted out today:
The greatest blessing from ageing is becoming wiser to life.

— Yoko Ono (@yokoono) July 17, 2016
Reports say that Yoko enjoyed seeing the surviving members of The Beatles, Paul and Ringo, onstage together again to perform a few numbers in the celebration of the show Love. The music director for the stage show is Giles Martin, who is the son of Beatles producer George Martin, told the crowd after Paul and Ringo played "My dad passed away this year, and I miss him. John is not here; George is not here, but the music lives on because of you guys".
It is also because the lasting legacy of The Beatles and Yoko's tireless work of keeping their message alive. We wish her the best.
Did you watch any of the famous "love in" that Yoko and John did? What is your favourite Beatles track?
Comments