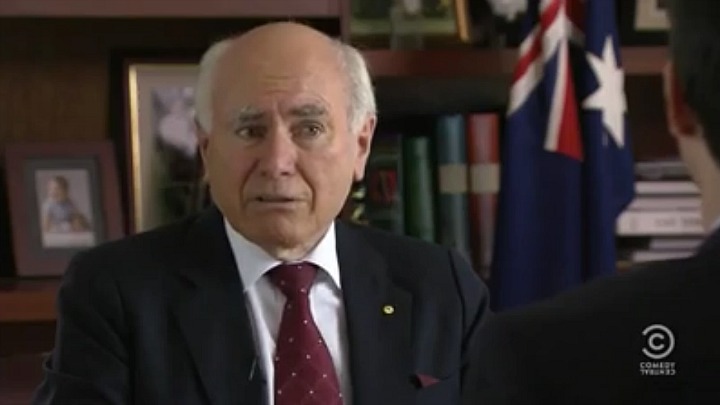 With many getting Election-weary as we enter another evening with no definitive answer as to who will lead our government for the next four years. It also leads for many to offer up their opinions as to what happened, what should happen, or in some cases what would happen if they were in charge.
Former Prime Minster John Howard has come out today to describe the election as "disappointing" but insists that it is not the end of the world for the coalition. Talking to reports in Canberra today Howard said: "This hasn't been an outcome that we wanted, but it's not the end of the world and people shouldn't start slitting their throats, certainly not liberals".
This statement comes at a time when there was a lot of speculation that many in the party would be taking aim at the current leader and Prime Minster Malcolm Turnbull. Howard continued "They should remember the character of their party".
With the reports of some back benchers and Opposition Leader Bill Shorten, suggesting that Turnbull resigns it's Attorney-General George Brandis that's calling for solidarity. Brandis said, "Stability is always better than instability, discipline is always better than indiscipline, playing a team game is always better than self-indulgence". "It is not helpful for anyone on the coalition side to be engaging in the kind of public criticism which might potentially weaken Mr Turnbull's bargaining position" Brandis concluded.
While many thought the current government would fair better in this election, there are many that are surprised it wasn't a clear victory for Labor. Turnbull even stated to the media today that he takes full responsibility for the performance of the party in the election. This lead one fellow cabinet minister to offer the small token of "But we have held onto the government, which it didn't look like we would do 12 months ago".
Do you agree that this isn't the end for The Coalition? Do you believe that this is a sign that the people want a Labor government?
Comments