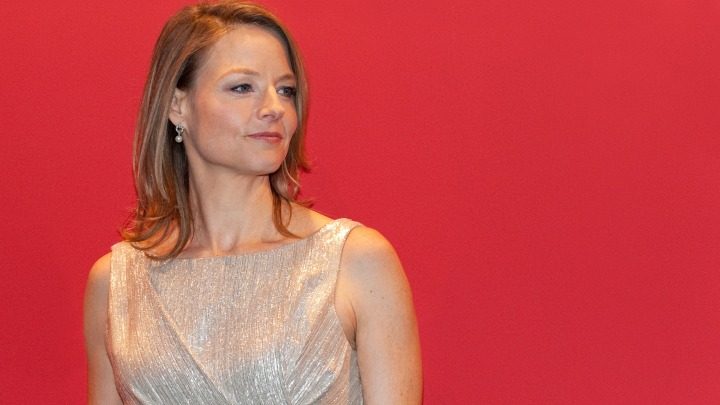 Can you believe it has been 40 years since the movie Taxi Driver hit cinema screens? It turns out neither can Jodie Foster.
Foster was only 14 years of age when she stood alongside Robert De Niro, Harvey Keitel, Cybill Shepherd, Peter Boyle and Albert Brooks in what was arguably one of the greatest vigilante, psychological thriller films of all times. It was directed by Martin Scorsese. Foster's performance was legendary, and the film set her career on a trajectory that has made her one of the most revered actors of her generation.
But that's not why she's in Australia right now.
The two-time Oscar and Golden Globe award-winning actor (Silence of the Lambs, The Accused) is Down Under to promote her successful move into directing with the upcoming premier of the thriller Money Monster, which stars Hollywood superstars George Clooney and Julia Roberts.
The film is about a finance television show that is taken over by an angry investor who took the host's advice.
She told ABC's 7.30 program, "I think that people looked at the financial system and realised they they were being conned and that the system was made unnecessarily complicated to keep them out.
Foster says her film's release coincides with a feeling of being disempowered by the political system and big business, and while it's clearly evident in the United States from where she hails, perhaps there is a broader feeling in society. In America, Foster says it has fuelled the rise of Donald Trump and Bernie Sanders.
But that's not to say she sees her film as a warning against trusting major corporations or more dangerous if Trump becomes the US president.
"I'm not the right person to ask about politics. I just make movies. That's all I've ever wanted to do," she says, before adding "This film does talk about our social and political landscape. It talks about where we are and we're at a time where the financial world, the world of infotainment — live, crazy journalism — and the world of high-technology are all mingled together in a really dangerous spiral."
Foster worried that she would not get to work on films the calibre of Taxi Driver, but with performances like Nell, Contact and The Brave One all helping her towards the Cecile B DeMille award in 2013 you'd have to say Foster is doing just fine.
Do you agree we are in a 'dangerous spiral' as Foster says? Did you see Taxi Driver at the movies?
Comments