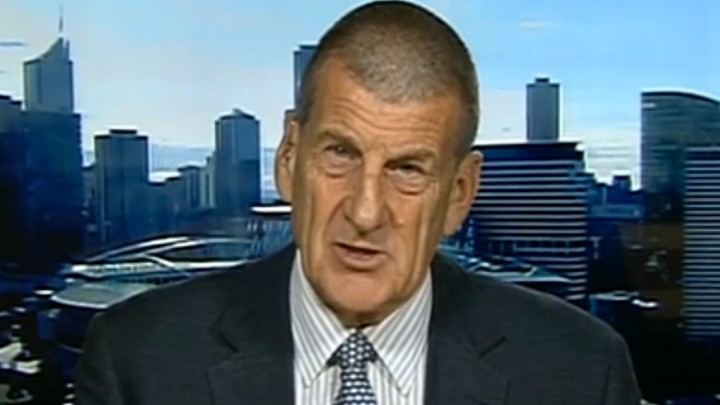 Jeff Kennett has warned Australia that "popularity alone isn't enough to fix our problems".
In a recent Herald Sun editorial, the former Victorian Premier argued strongly in favour of a leader "with the political courage to change the course of our unsustainable lifestyle… Someone who can make tough decisions for our future, not one who is simply a populist".
Talking about the piece the next day on Sunrise, he expanded on this belief.
"Our expenditure's going up, our revenue's going down," he said.
He cited childcare as one example: it was introduced by the Australian federal government in 1972, costing $6.5 million. By 2017/18, it will cost $8.5 billion.
"We're approaching a situation where there has to be major adjustment".
"But in order to do that, you're going to need a leader and a government that's prepared to govern, and actually tell us, the public… give us the narrative as to why we've got to take this action in order to give us some protection in the future."
"Up until recently, for the last decade, I think popularity has been seen as more important than good government. In fact, I would say that politicians over the last decade have not managed your or my money very well. In fact, I think they've managed it atrociously".
"So I'm looking for a leader, and I hope Malcolm Turnbull is that man, to actually have the courage with his team to develop the narrative to tell us why we need to make changes, and then have the courage to make sure they introduce the changes".
"Otherwise, those countries beyond our shores, the world's economy, will manage it for us, and we won't be masters of our own destiny".
Interviewer Karl Stefanovic suggested one such issue is that Australians don't allow their leaders to make tough, unpopular decisions.
"I've just come back from Singapore again", replied Mr. Kennett. "I've been going back there since I was in the army, posted in 1968… and it is a guided democracy, but it is a democracy. And Malaysia has been a guided democracy."
"Democracy's a wonderful thing, but if it actually leads to the breaking down of institutions, if it leads to the position where you have high unemployment, then you've got to ask 'is there a middle ground?'"
"We need a leader who is prepared to take the public into their confidence; to explain clearly why we need to make changes."
He cited New South Wales premiere Mike Baird as another such leader; he went to the last election promising to privatise elecatricity, right after Campbell Newman had lost office partly for that reason, but placed this priority over popularity.
"We need that sort of approach at a federal government level, and I hope Malcolm Turnbull has the courage to do it."
Do you agree with Mr Kennett's opinion? Is this what Australia needs? Is it something Australia is genuinely lacking today? And what needs to change?
Comments